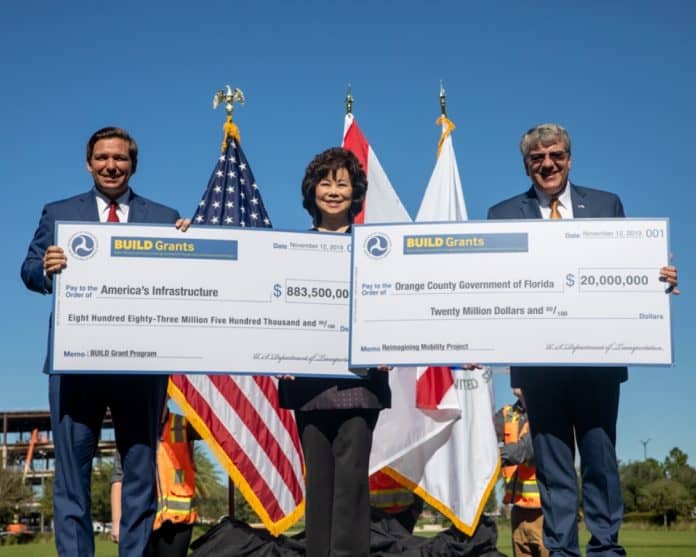 The U.S. Department of Transportation is sending $66 million to Florida through "Better Utilizing Investments to Leverage Development" (BUILD) grants. While Jacksonville's and Miami's ports are benefiting from the funds, one of the biggest winners is Orlando's Lake Nona neighborhood.
Lake Nona is Orlando's fastest-growing and most wealthy community. It was created in the early part of this century with massive funding from the state for the University of Central Florida (UCF) School of Medicine, the University of Florida (UF) extension and the Sanford Burnham Research Institute. The federal government chipped in as well, building a $1 billion VA hospital. Since then, Lake Nona has continued to grow. Now, the federal government will help the area with $20 million.
U.S. Transportation Sec. Elaine Chao was in Orlando on Tuesday to announce commuter funds for the area.
"It's an investment in cutting edge, multi-modal transportation for commuters and recreational users in this beautiful area," Chao said.
Tavistock, the developer of Lake Nona, has an automated vehicle shuttle program which was a key reason why the grant was approved. The program currently has three shuttles but that will grow with the additional funds.
"What the grant helps us do is really expand that network. We are planning on building 25 miles of dedicated route lanes throughout the Lake Nona community," Tavistock VP Jessi Blakely told Florida Daily, calling the neighborhood a living lab.
The entire project will cost more than $40 million with some of the funds coming from Tavistock and the money will be used on more than just autonomous vehicles, including building a bridge for pedestrians and bikers.
Chao touted the bridge as part of the administration's safety first edict.
"This new dedicated bridge over the heavily traveled six-lane Lake Nona Boulevard will give bicyclists and pedestrians safer access to the Lake Nona Town Center and hub," Chao said.
Gov. Ron DeSantis was on hand and lauded the project.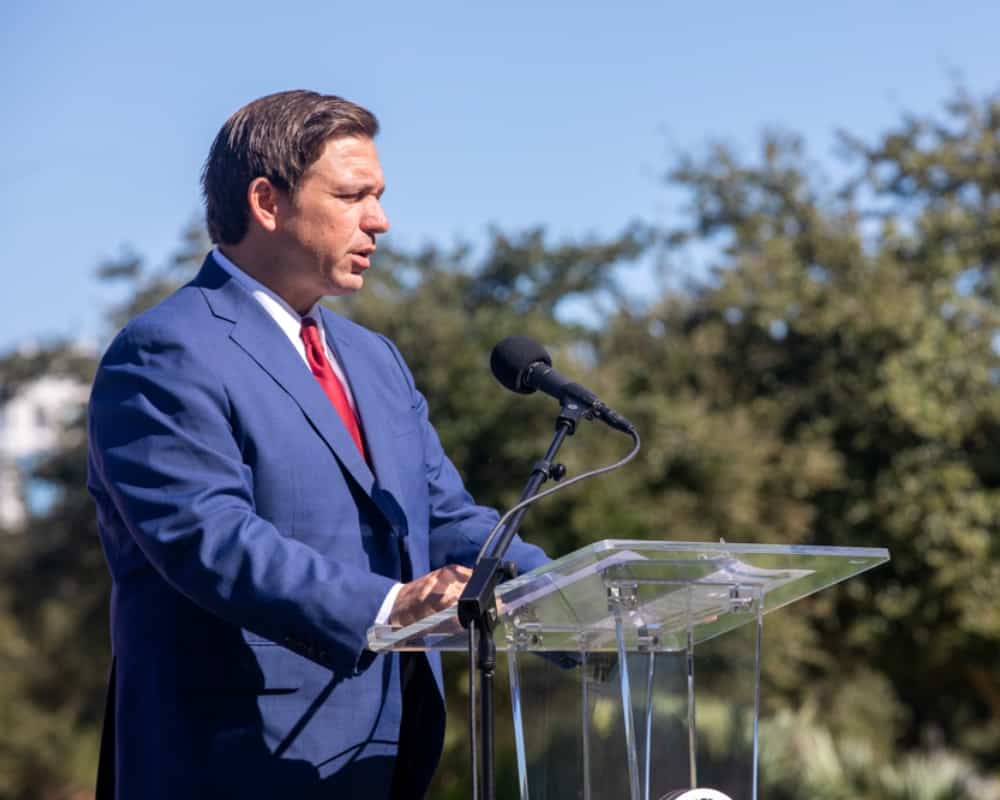 "We need a stable and efficient transportation network here in Florida, but particularly in Central Florida which is a very fast-growing area. When you have a lack of mobility, when you have congestion plaguing metropolitan areas, that costs money because it costs productivity," the governor said.
However, the $20 million will not add any road capacity. Congestion will be reduced if dedicated lanes can ease the traffic backups created by the autonomous shuttles.
The grant will also fund a multi-modal station that Blakley described.
"I like to think about it like a train station. You're going to be able to walk in, and you are going to be able to see where the shuttles are, what the schedules are. If you rode your bike to work, there's going to be really nice facilities where you can shower, perhaps store your bike. If you are walking through the town center and just want to grab a shaded spot and a cold drink, we will be able to provide that here," Blakely said.
Tavistock is also building an eight-acre park at the base of the new pedestrian bridge. The DOT funds are also paying for new hydration stations and water stops along the pedestrian trails that will complement Orlando's fastest-growing neighborhood.
Reach Mike Synan at mike.synan@floridadaily.com.
Latest posts by MIKE SYNAN
(see all)