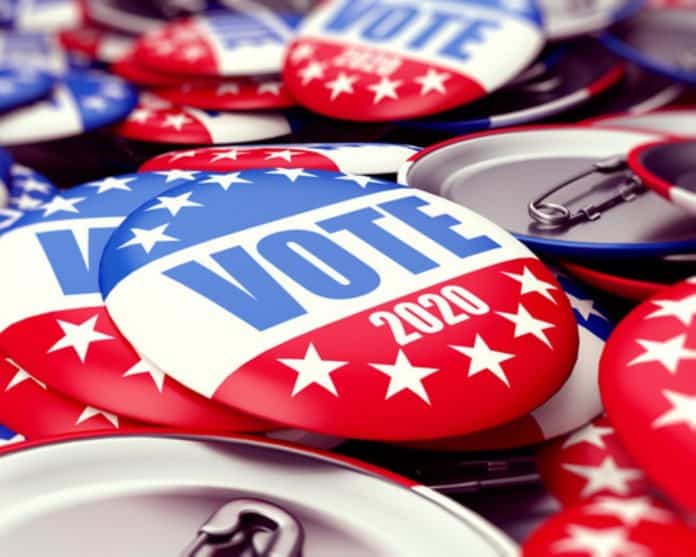 With Labor Day, the traditional start of the general election, looming, it's no surprise that outside political groups are getting busy in  Florida, one of the top battlegrounds in the nation.
Outside groups are once again flooding the Sunshine State to try and influence the outcome in November.
Stand Up America is ramping up a big push to help former Vice President Joe Biden win in November and pitch in for several down-ballot candidates. The group plans to invest $1.5 million in a campaign including texting, ads on Facebook and Google and other fronts to encourage voters to fill out and send in their absentee ballots.
For Kelly Dietrich, the CEO of the National Democratic Training Committee, the focus is on smaller races, not the presidency. Still, the approach is similar.
"There's a lot of opportunity in Florida," he told Florida Daily. 'We've completely had to pivot and teach candidates how to campaign in a quarantined world. It is not safe nor advisable to go door to door knocking anymore and that is the gold standard in politics. You want that face to face interaction. Instead, we've had to teach campaigns, how do you raise money when you can't meet in person? How do you connect with voters when you can't meet in person? How do you run a virtual phone bank? How do you incorporate texting into your campaign?"
Dietrich's and his team's job is to train Democrats on how to run for office.
"What are the goals and tactics that are available for you to achieve success? We can get in the nitty-gritty of how do you craft a message using your personal story to appeal to voters," he told Florida Daily, though he said that his group does not get into the policy details.
Policy, Dietrich said, is "where you choose to stand on the issues is up to you and your community." He added he believes that all campaigns–both Republican and Democratic–never have enough money, time, or people.
"Usually the most organized and well-funded train wreck has the best chance of winning," he said, adding that he thinks his side has a good chance to make an impact this year. "We really are seeing the potential for a second blue wave. 2018 was a blue wave up and down the ticket. We've seen that same level of enthusiasm across the country in the number of people running, the number of people working on campaigns and volunteering."
Dietrich and his team are advising candidates to run as themselves, insisting Trump should not be the chief issue in a down-ballot campaign. "He can be the reason you run. He will not be the reason you win," Dietrich said.
Meanwhile, the America First Action PAC is about to hit the airwaves across Florida with a $2.2 million for television ads to help President Donald Trump get reelected.
"We're adding weight to the campaign's spending in the Orlando market. The Trump campaign is bombarding the entire state of Florida. The one market where they needed a bit more saturation was in Orlando, so we came in to help," Cora Mandy, a spokeswoman for America First Action, told Florida Daily.
The PAC is ready to hit the Democratic presidential candidate since it has already  "hammered Joe Biden on fracking in Pennsylvania, raising taxes in North Carolina and Wisconsin, and on free government giveaways to illegal immigrants in Arizona."
With the state of Florida again looking like a toss-up in November, with two months to go, expect to see a lot more political groups coming to the Sunshine State to try and tip the scales.
Reach Mike Synan at mike.synan@floridadaily.com.
Latest posts by MIKE SYNAN
(see all)