Bio of Florida Agriculture Commissioner Nikki Fried:
Nikki Fried is the only Democrat holding statewide office in the Sunshine State.
Before her election victory over Republican state Rep. Matt Caldwell in 2018, Fried was an attorney and had worked as a lobbyist in Tallahassee. Fried's tenure as a lobbyist is under increased scrutiny after Florida's ethics commission voted unanimously in December of 2021 that there is probable cause that she violated state law by failing to properly disclose income from her lobbying business. Despite the finding, Fried continued her 2022 gubernatorial campaign and vowed to fight the allegations.
In the 2018 Democratic primary for state agriculture commissioner, Fried, who focused on medical marijuana during the campaign, won her party's nomination with 58 percent, followed by biologist and activist R. David Walker with 25 percent and Homestead Mayor Jeff Porter with 15 percent.
FRIED'S POLITICAL POSITIONS ON THE ISSUES:
Immigration: In 2019, Fried released an email to supporters that expressed her support for illegal immigrants and her opposition to a bill that banned sanctuary cities in Florida.
Gun Control: Fried appointed former Judge Mary Barzee Flores, an outspoken NRA foe, to oversee concealed weapons permits. Fried also pushed to shorten the time period for concealed carry license renewal from seven years to five years, retain fingerprints, and require additional firearm safety training.
Abortion: Despite the fact that abortion laws aren't covered by her department, Fried took the time to clash with Senate President Bill Galvano over his support of state Sen. Kelli Stargel's bill requiring parental consent for minors seeking an abortion, calling it "another unconstitutional restriction on reproductive freedom."
Trade: Fried emerged as one of the most prominent critics of the USMCA, then President Donald Trump's replacement for NAFTA. She wrote in The Hill that it "was a bad deal when introduced, and remains a bad deal now," visited Washington numerous times to request that Congress include provisions to protect seasonal producers, was critical when Vice President Mike Pence visited Florida to promote the USMCA, has called the deal "smoke and mirrors from the White House," and was the nation's only Agriculture Commissioner to vote against a resolution supporting the USMCA. Fried also pushed for an end to the tariffs and trade wars threatening Florida's farmers.
COVID 19 Restrictions: In 2020, Fried called for Gov. DeSantis to issue a statewide stay-at-home order. On numerous occasions, Fried stated that DeSantis did not shut down the state quickly enough.
Environment: In 2021, Fried wrote to U.S. Secretary of the Interior Deb Haaland and National Park Service Director Charles F. Sams III to halt oil drilling and wetlands restoration in the Big Cypress National Preserve. She also showcased a new energy efficiency bill that is sponsored by two Boca Raton Democrats, state Sen. Tina Polsky and state Rep. Kelly Skidmore, to create a climate change mitigation strategy.
In 2020, Fried announced the launch of the new Florida Advisory Council on Climate & Energy (FACCE). Fried said the committee of energy and climate professionals will advise the Commissioner and the Office of Energy in the Florida Department of Agriculture and Consumer Services on "modernizing energy and climate policies, diversifying energy sources, increasing energy efficiency, and creating solutions for Florida's energy and climate future."
Fried's approach to environmental policy also included several major proposals in her self-described ambitious agenda for energy regulations and reforms. Her list of proposals during her first year in office in 2019 included:
Greenhouse Gas Reporting System: Creating an inventory of greenhouse gas emissions for state-owned buildings, for the first time at the individual building level. Before greenhouse gas emissions can be reduced, it's important to determine the state's own emissions footprint. FDACS will manage this system in coordination with the Florida Department of Management Services and Florida Department of Environmental Protection.
Farm Renewable and Efficiency Demonstration Program: Based on a successful pilot project in Suwannee County, providing energy and water audits to farms across the state, and offering 80% cost-share reimbursement, up to $25,000, to farms that implement recommended efficiency improvements. Funding is proposed at $5 million over five years.
Climate Adaptation Research Grant Program: Studying the effects of climate change on Florida, and funding research on strategies to mitigate climate change. The competitive grant program through Florida's state universities is proposed at $250,000.
Agriculture, Energy and Water Grant Program: Funding research and development towards innovative solutions that increase resilience, ensure sustainability, and address the interconnectedness of agriculture, energy, and water issues. Funding is proposed at $10 million over four years.
Clean Energy Research, Development, Demonstration & Deployment Center: Creating a nationally-recognized clean energy research center, to be located at one of Florida's state universities. Funding is proposed at $20 million over five years, and will leverage additional state and industry funding.
Leases for Floating Solar: With increasing land costs making utility-scale solar costlier, a statutory change will allow the state to lease man-made stormwater management systems to utilities and solar developers for floating solar arrays, while also increasing state revenue.
Fried previously unveiled several other energy and climate-related items in her 2020-21 legislative budget proposal, including:
Low-Income & Infrastructure Studies: Two studies, proposed at $150,000 each, to study the energy burden on low-income communities and how social, economic, and environmental factors impact energy usage, and on infrastructure improvements needed to support renewable energy and battery storage.
Utility Grid Pilot Project: Proposed at $1 million, a utility pilot project to install and test grid storage technologies to demonstrate increased grid efficiency and resiliency, including for electric vehicle charging.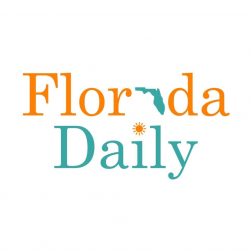 Latest posts by Florida Daily
(see all)