florida supreme court

-

search results

If you're not happy with the results, please do another search
The governor's office reviewed his record on hurricane recovery, the environment, his three appointments to the state Supreme Court, his call to end Common Core in Florida, backing Israel, supporting medical marijuana and his first proposed budget. 
Deutch, who chairs the U.S. House Ethics Committee, weighed in on Wednesday on why he had brought back the bill. 
With the support of the entire Executive Clemency Board, DeSantis pardoned Ernest Thomas, Samuel Shepherd, Walter Irvin and Charles Greenlee.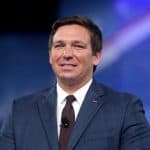 Former U.S. Rep. Ron DeSantis, R-Fla., was sworn in as the 46th governor of Florida on Tuesday.
"Joe Jacquot is an exceptional attorney with vast experience at the federal and state levels in both legal and policy matters," DeSantis said on Wednesday..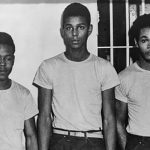 In 2016, both the city of Groveland and Lake County offered full apologies to the surviving family members of the Groveland Four. The Legislature has acted as well, voting unanimously for a full pardon in 2017 but Gov. Rick Scott and the Cabinet never acted on that request. 
While she might be bowing out of Tallahassee after facing term limits, Florida Attorney General Pam Bondi could be heading to the national stage and could be a contender to be President Donald Trump's replacement for former U.S. Attorney General Jeff Sessions. 
This marks the fourth rally Trump has had in Pensacola since entering launching his presidential campaign in the summer of 2015.
The Republican Liberty Caucus (RLC) of Central East Florida (CEF) announced on Wednesday that former Judge Andrew Napolitano, a well known pundit from his role as a legal analyst for Fox News and a constitutional scholar, will be their keynote speaker at their 10th Annual Constitution Day Dinner on Sunday, September 23 in Melbourne.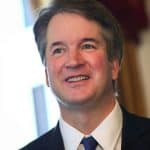 Last week, U.S. Sen. Marco Rubio, R-Fla., met with Judge Brett Kavanaugh and doubled down on his support of President Donald Trump's nominee to the Supreme Court of the U.S.