This week, Crist paired up with U.S. Reps. Matt Cartwright, D-Penn., Garret Graves, R-La., and Walter Jones, R-NC, to bring out the "Spam Calls Task Force Act" which will create a federal task force to cut down on spam calls. Crist's office insisted these calls are a "growing problem" to people across the nation. 
Scott showcased his support for U.S. Sen. John Thune's, R-SD, "Pay Our Coast Guard Act" which would "ensure all U.S. military members are being paid during the ongoing government shutdown." The Florida Republican announced earlier this month that he is cosponsoring Thune's proposal. U.S. Sen. Marco Rubio, R-Fla., is also backing the proposal. 
"I am excited to serve on these subcommittees and work on the issues that South Florida sent me to Congress to tackle: fixing our broken immigration system, keeping our country safe and our waters clean, and increasing our resilience to fight against climate change," she said on Thursday. 
The funds come from a grant through HHS's HIV Emergency Relief Program and will provide "direct financial assistance to areas where the funding will make the greatest difference in the fight against HIV."
On Tuesday, DeSantis was in Washington where he met with his ally President Donald Trump and pushed his request for "45 days of 100 percent of federal cost share for Hurricane Michael debris removal and emergency protective measures." Trump agreed to the governor's request.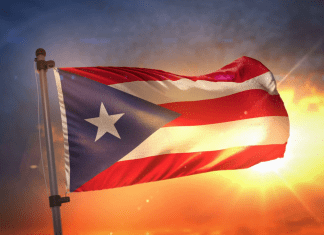 On Thursday, Scott filed an amendment to the GOP funding bill, looking to add $600 million for Puerto Rico to use for disaster recovery.