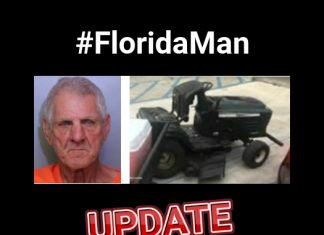 A Haines City man was arrested and charged with driving under the influence after he allegedly crashed his lawnmower into a police cruiser. According to...
"During World Trade Month, it is important to recognize that Florida's geography, history and cultural connections have served as a strong foundation for strong trade relationships," Green said. 
Rubio is in the same ballpark as Scott is. The poll shows 46 percent of those surveyed approve Rubio while 37 percent disapprove of him.
Despite a close win against Democrat Andrew Gillum, DeSantis has earned high marks from Florida voters based on almost every poll looking at his four months in office.
With tensions rising with Iran, Marco Rubio and Mario Diaz-Balart are slamming the Middle Eastern nation and warning about its nuclear ambitions. 
Democrats from the Sunshine State fired back, blaming the White House for not moving quickly enough to help the Panhandle and Puerto Rico.