It will not be easy – it will take strategic foresight, determination and diligence, and most importantly a commitment from everyone, but I know that after we heal the sick, we can also heal our broken economy and get back to work."
The letter pushes back against abortion advocates who are requesting waivers to prohibitions on the use of fetal tissue obtained through elective abortion for coronavirus research.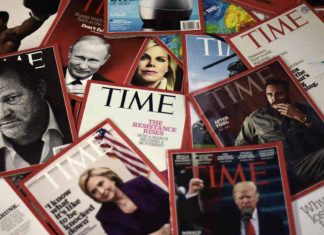 Time brought in "leading doctors, scientists, politicians, artists, athletes and entertainers" to "address the coronavirus pandemic by sharing insights into how to navigate this new reality and offering solutions to the challenges we must all now face, through op-eds, interviews with Time and more."
Fried sent a letter to U.S. Agriculture Sec. Sonny Perdue urging him to send $9.5 billion in direct assistance to agriculture. The funds were included in the $2.2 trillion coronavirus stimulus package the White House and Congress agreed upon at the end of last month.
"At least half of the funding each institution receives will be distributed to students in the form of emergency cash assistance grants to help pay for housing, food, and other basic essentials," Wilson's office noted. "In total, the CARES Act provides $14 billion in emergency higher education relief funding to help students and institutions during the COVID-19 pandemic."
"Even before the crisis, robocalls were a continuing problem for many Floridians. Now that more Floridians than ever are working remotely and responding to an increasing volume of phone calls, some may find it difficult to ignore unknown numbers," Moody's office noted.