This week, U.S. Sen. Marco Rubio, R-Fla., took to a national newspaper to push back against the Green New Deal proposed by congressional Democrats and called for "adaptive solutions" to combat climate change. 
On Tuesday, Gov. Ron DeSantis announced new healthcare options for more than 30,000 state retirees.
With the beginning of the school year, more than ever before, many issues are plaguing students, parents, teachers and education leaders across Florida.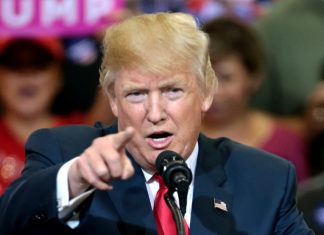 Florida First Lady Casey DeSantis and former state Attorney General Pam Bondi are going to bat for President Donald Trump this week--with the help of a key member of the president's team.
At the end of last week, U.S. Sen. Marco Rubio, R-Fla., headed to the First Coast to showcase a small business and meet with the president of the University of North Florida (UNF). 
Fresh off a trip from Israel, U.S. Rep. Michael Waltz, R-Fla., took to the national airwaves on Friday applauding the decision to ban two congressional Democrats who have backed the Boycott, Divestment and Sanctions (BDS) efforts against that nation.