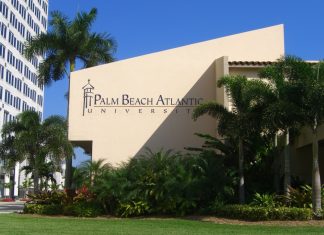 President William M. B. Fleming Jr. said the school, which spends 98 percent of its annual budget in Palm Beach County, said PBA was helping South Florida on many fronts. 
Pro-life groups at the state and national levels have thrown their support behind former U.S. Rep. Ron DeSantis, R-Fla. to be Florida's next governor. 
Caldwell announced on Monday morning that his efforts have led to more than $1 million since winning the Republican nomination in last month's primary. 
There are a lot of questions surrounding the ACC, including whether or not its teams should  have a shot at the college football playoffs.
While the average American is paying 27 more cents a gallon than they did at this time last year, gas prices continue to slip in the Sunshine State despite a rise in the price of oil. 
With little more than six weeks to go, the contest to see who will be Florida's next governor is growing increasingly nasty.