desantis transition

-

search results

If you're not happy with the results, please do another search
Florida's state agencies have coordinated with the Florida Division of Emergency Management and Florida Department of Health during the public health emergency to ensure Floridians have access to free mental health resources and necessary support.
The governor's office noted around 30,000 inmates will rejoin society over the next year and insisted "providing an organized and streamlined transition from prison to community is essential for rehabilitation and integration."
On Monday, Gov. Ron DeSantis offered his "Bolder, Brighter, Better Future" budget proposal. DeSantis proposed a $91.4 billion budget, up slightly from last year's $90.9 billion budget.
DeSantis turned to his administration for his appointments, naming Department of Economic Opportunity Secretary Ken Lawson, Department of Management Services Secretary Jonathan Satter and Florida Highway Safety and Motor Vehicles Executive Director Terry Rhodes to the taskforce.
On Tuesday, Gov. Ron DeSantis highlighted the efforts Floridians have made, including more than $11 million in private donations, to help the Bahamas.
On Thursday, Gov. Ron DeSantis and the Florida Department of Economic Opportunity (DEO) honored "Hire a Veteran Day" and called on more businesses in the Sunshine State to bring veterans into their companies.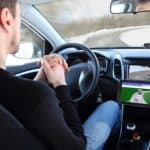 "Signing this legislation paves the way for Florida to continue as a national leader in transportation innovation and technological advancement," said DeSantis. "I would like to thank the bill sponsors, Senator Jeff Brandes and Representative Jason Fischer, for their work in making Florida the most autonomous vehicle-friendly state in the country."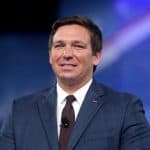 DeSantis will have a lot to live up to as Scott oversaw a sharp drop in unemployment, the creation of almost 1.7 million new jobs in Florida, record high tourism numbers and a steep drop in crime.
Ready to take office in Tallahassee next week, incoming Gov. Ron DeSantis added to his team on Wednesday as he announced some staffers who will work in the Executive Office of the Governor.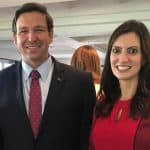 The committee will be chaired by Lee County Tax Collector Larry Hart.