rick scott

-

search results

If you're not happy with the results, please do another search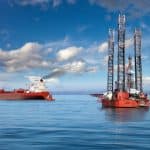 On Wednesday, Politico reported that the U.S. Interior Department is ready to open up the eastern Gulf for drilling after the November elections.
Insisting he is "focused on securing a stronger and more vibrant Latin America – with the understanding that ending the Cuban dictatorship will lead to greater stability and freedom for the entire region," Scott said the Trump administration needs to do more to hold the Cuban regime accountable.
This month marks one year of pro-democracy protests in Hong Kong. I applaud President Trump's decision to hold Communist China accountable for breaking its long-standing agreement with Hong Kong by revoking Hong Kong's special status. This was a bold and necessary step, as Beijing continues its quest for authoritarian control of Hong Kong and its people.
Scott donated his Senate salary for the first quarter of 2020 to the University of South Florida (USF) Health's Pandemic Research and Response Fund to help create 3-D equipment to use during the coronavirus.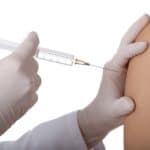 Scott's bill "requires a thorough national security evaluation and clearance by the Department of Homeland Security, the Department of State, and the Federal Bureau of Investigation of all Chinese student visa holders taking part in activities related to COVID-19 vaccine research."
On Wednesday, U.S. Sen. Rick Scott, R-Fla., sent a letter to Congressional Budget Office (CBO) Director Phillip Swagel asking him about the impact of the coronavirus on federal revenue losses. This follows the CBO's Monthly Budget Review for April 2020, which reported that the federal deficit stood at an estimated $737 billion in the month of April, compared to a surplus of $160 billion in April 2019.
Baldwin introduced the "Country of Origin Labeling (COOL) Online Act" on Wednesday with Scott, U.S. Sen. Chris Murphy, D-Ct., and U.S. Sen. Kelly Loeffler, R-Ga., as cosponsors. 
On Wednesday, Scott brought out the "Agency Accountability Act" which he insists will "give Congress the ability to help streamline operations and reduce waste at federal agencies."
In February, Scott expressed his concerns to the SEC chairman about how U.S.-listed Chinese companies present regulatory, oversight and enforcement challenges that undermine transparency and confidence in American markets.
Graham introduced the "COVID-19 Accountability Act" on Monday and he and other senators showcased it on Tuesday.