rick scott

-

search results

If you're not happy with the results, please do another search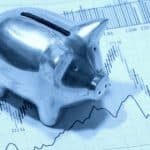 Last week, Rubio brought back the "Taxpayers and Savers Protection (TSP) Act" with the support of Scott and U.S. Sens. Jeanne Shaheen, D-NH, and Todd Young, R-Ind. The bill will ensure the Federal Retirement Thrift Investment Board (FRTIB) will not send federal retirement savings to China. Rubio first introduced the bill at the end of last year.
In his letter, Scott also stressed the importance of ensuring Florida receives the funding and federal support needed to preserve our waterways, environment and natural resources.
Scott also highlighted the need to fairly distribute vaccines around the world, including to the people of the Bahamas.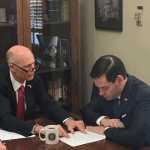 On Wednesday, U.S. Sens. Marco Rubio, R-Fla., and Rick Scott, R-Fla., joined more than 40 other Republicans in the U.S. Senate in sending a letter to President Joe Biden, calling on him to immediately end negotiations with Iran, and make clear that sanctions relief will not be provided, especially as that nation continues to support Hamas which is continuing to launch terrorist attacks against Israel.
In his letter, Scott asked how the Peace Corps will work to ensure the safety and wellbeing of its volunteers and trainees around the world.
On Friday, U.S. Sen. Rick Scott, R-Fla., sent a letter to Benjamin Friedman, the deputy undersecretary for operations for the National Oceanic and Atmospheric Administration (NOAA), urging the agency to work directly with the Florida Fish and Wildlife Conservation Commission (FWC) to provide any federal assistance needed in its investigation into allegations of tiger shark abuse in Citrus County.
In his letter, which he sent on Thursday, Scott stressed the importance of expanding the availability of affordable housing, ensuring housing projects support American jobs and working to make sure every tax dollar spent provides the highest possible return on investment.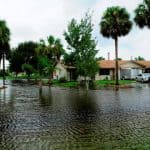 As FEMA works to make much-needed changes to NFIP and implement its new rating system, Scott urged the agency to make improvements to ensure fairness for Florida's families and businesses.
Scott showcased his proposal "to increase transparency by requiring big tech platforms, like Facebook, Snapchat and Twitter, to receive express consent to use Americans' personal information" and which "provides Americans with legal recourse against these companies if they believe their right to privacy has been violated."
In his letter, Scott urged Haaland to continue DOI's commitment to banning oil drilling off Florida's coasts, combatting the threats posed by Communist China and standing up for America's energy independence to protect American jobs.