The DeSantis team announced on Wednesday that Rubio would campaign with the former congressman on Thursday. They are scheduled to hold events at the Alpha and Omega Church Iglesia Cristiana De Miami and at the Versailles Restaurant.
Earlier in October, Rubio joined Young and Gardner in calling on Trump to investigate the Saudi role in Khashoggi's death and consider sanctions.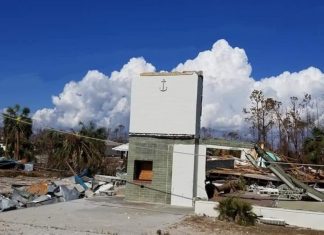 While next week's general elections continue to dominate Florida's attention, members of the state's congressional delegation continue to fight to help residents of the Panhandle impacted by Hurricane Michael. 
Sanders, who backed Gillum in the primary, will appear in Orlando at the University of Central Florida with businessman Chris King, the Democratic lieutenant governor candidate, and state Rep. Sean Shaw, D-Tampa, who is running for state attorney general. 
Gov. Rick Scott returned to the campaign trail on Tuesday with his first public events after taking weeks off to deal with the aftermath of Hurricane Michael. 
Suffolk University took a poll of likely voters for the USA Today Network which was released on Tuesday.