rick scott

-

search results

If you're not happy with the results, please do another search
On Tuesday, U.S. Sen. Rick Scott, R-Fla., sent a letter to U.S. Labor Sec. Marty Walsh requesting information on the Department's plans to combat...
"The Reduce Impaired Driving for Everyone (RIDE) Act will promote the research and development of advanced alcohol and impaired driving detection technology and will require the implementation of such technology in new motor vehicles," Scott's office noted.
Three Republicans in the Florida delegation on Capitol Hill--U.S. Sens. Marco Rubio and Rick Scott and U.S. Rep. Mario Diaz-Balart--called on the Federal Emergency Management Agency (FEMA) to work with the government of Puerto Rico on COVID-19 vaccinations.
Other backers of Blackburn's proposal include U.S. Sens. Ted Cruz, R-Texas., Joni Ernst, R-Iowa, and Mike Lee, R-Utah.
In his letter, Scott discussed the importance of reopening our schools, addressing the student debt crisis, keeping higher education affordable, and ensuring students and families have the opportunity to choose the education that best fits their needs.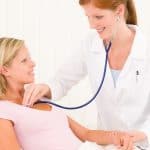 Last week, U.S. Sen. Joni Ernst, R-Iowa, introduced the "Protecting Funding for Women's Healthcare Act" which would "prevent any taxpayer dollars from going to the nation's single largest provider of abortions, as the Biden administration looks to reverse a rule that prevents Title X funds from going to abortion providers."
On Thursday, U.S. Sen. Rick Scott, R-Fla. sent a letter to U.S. Labor Sec. Marty Walsh outlining his priorities for the department to foster a collaborative and efficient regulatory environment, which protects and creates American jobs.
Republican U.S. Sens. Ted Cruz of Texas, Josh Hawley of Missouri, Ron Johnson of Wisconsin and James Lankford of Oklahoma co-sponsored the resolution.
The bill would make insurance companies reveal Holocaust-era policyholders and permit  "beneficiaries of Holocaust insurance policies and their heirs to bring suits in U.S. courts to recover any proceeds under the policies to which they may be entitled."
As inflation rises, price increases disproportionately hurt small businesses and low and fixed-income families.