rick scott

-

search results

If you're not happy with the results, please do another search
This week, Florida's two Republicans in the U.S. Senate teamed up on a proposal which "which authorizes and directs the South Florida Ecosystem Restoration Task Force to develop innovative technologies and approaches to identify, target, and eliminate invasive animal and plant species that threaten Everglades restoration."
Joining more than 10 other senators as a cosponsor, Scott is backing the "Safeguarding America's First Responders (SAFR) Act" from U.S. Sen. Chuck Grassley, R-Iowa, and U.S. Sen. Cory Booker.
Scott weighed in on Friday on what he wants airline companies to provide passengers.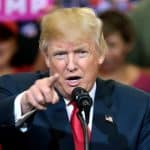 Last week, U.S. Sen. Rick Scott, R-Fla., joined other Republicans in the U.S. Senate in sending a letter to President Donald Trump urging the administration to reject states' efforts to receive taxpayer dollars for non-coronavirus related expenses, like bail-outs for unfunded pensions or to backfill lost revenue.
With a presidential election looming in November, U.S. Sen. Rick Scott, R-Fla., is turning up the heat against some top Democrats including that party's presumptive presidential candidate. 
On Tuesday, U.S. Sen. Rick Scott, R-Fla., released his list of priorities to be addressed in any potential Phase 4 coronavirus aid agreement, which include much-needed fiscal reforms and efforts to hold China accountable.
Last week, following reports of improper economic relief payments, U.S. Sen. Rick Scott, R-Fla. sent a letter to the Internal Revenue Service (IRS) Commissioner Charles Rettig requesting that the IRS address issues surrounding these payments.
On Thursday, U.S. Sen. Rick Scott, R-Fla., sent a letter to U.S. Department of Health and Human Services (HHS) Sec. Alex Azar requesting information on the agency's plan to oversee and administer coronavirus-related funding for health care providers and ensure taxpayer dollars are spent wisely, while also giving providers the resources they need to keep Americans healthy.
Quinnipiac University released a poll on Wednesday looking at how the two senators--neither of whom face voters this year--are currently doing with Florida voters.
The Senate approved the measure on voice vote. The U.S. House is expected to approve the measure on Thursday. President Donald Trump has said he will back this latest relief effort.