Like Patronis, Rivard is based out of Panama City where he is a partner at Harrison, Rivard, Duncan and Buzzett. Rivard is no stranger to public service, including serving as chairman of the Florida Fish and Wildlife Conservation Commission. 
"Our waterways are the lifeblood of Florida," said Southerland. "They are absolutely key to the health of our economy and to the high quality of life we enjoy. We urge the Legislature to give the same funding consideration to north Florida waterways like the St. Johns River as they have to building reservoirs and cleaning up the tributaries of South Florida." 
Joined by First Lady Casey DeSantis and Florida Department of Environmental Protection (DEP) Secretary Noah Valenstein, DeSantis announced the new appointments and pointed to recent reports of algae blooms in North Florida.  
With 2020 approaching, President Donald Trump is headed to Florida, a state he needs to win again if he hopes to remain in the White House.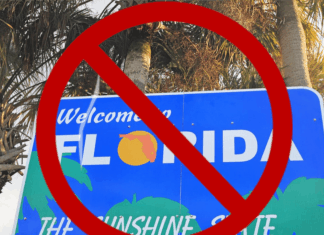 With the Florida Legislature expected to pass a bill which would have local law enforcement go along with federal immigration authorities in cracking down on sanctuary cities, the American Civil Liberties Union (ACLU) is issuing warning to immigrants who want to travel and visit the Sunshine State.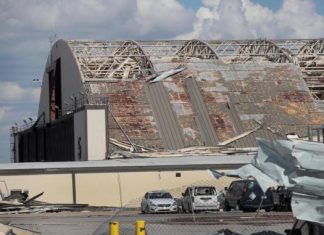 On Monday, U.S. Sen. Rick Scott, R-Fla., met with military leaders at Tyndall Air Force Base in Panama City and vowed to continue his fight to help the area which is still recovering from Hurricane Michael which hit the region in November.