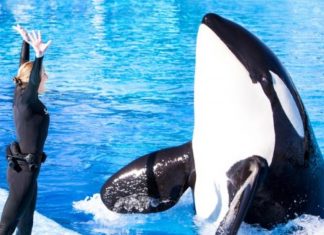 "We are incredibly proud to be the first family of Orlando theme parks to achieve these certifications," said Mark Pauls, the park president of SeaWorld Orlando. "We want to create lasting memories for all our guests."
With Tuesday being World Autism Awareness Day, SeaWorld Orlando announced it has named a certified autism center by the International Board of Credentialing and Continuing Education Standards (IBCCES). 
APRNs play an important role in Florida's healthcare system. Whenever you have visited the hospital, a doctor's office, or another healthcare facility, it's likely that you have interacted with an APRN—and you might not have even realized it.
U.S. Rep. Brian Mast, R-Fla., announced last month that he was the main cosponsor of U.S. Rep. Jimmy Panetta's, D-Calif., "Kittens in Traumatic Testing Ends Now (KITTEN) Act" which "directs the Secretary of Agriculture to end the use of cats in experiments that cause pain or stress."
President Trump has repeatedly cited Israel...to prove that border walls work. With the president threatening to close the Mexico border, some Democrats are expressing fear...
Frazer has led the University of Florida's School of Natural Resources and Environment since 2012. Before that, he served as acting director of the UF Water Institute.