The funds will be used to build almost 250 miles of distribution lines.
"While surveying the area, I met with former Fairfax Street Wood Treaters employees who are, sadly, extremely ill from the chemicals they were exposed to while working at the plant,"  Lawson said. "It is unfortunate that it has taken this long to remedy this problem, but I am confident this is a move in the right direction."
Gas prices continued to increase across Florida in the past week as the average gallon of gas rose 14 cents last week. 
Classifying hard-earned skill sets, products, and services —their property—as a right to be dispensed by politicians to their constituents is far different than working together to solve a problem or address a need. Determining society is entitled to the labor and expertise of some shows great disrespect to their extraordinary achievement.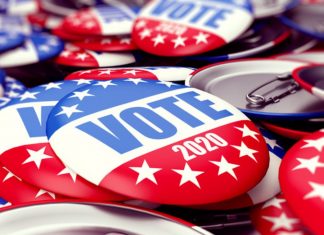 Last week, the University of Virginia's Center for Politics released its first "Sabato's Crystal Ball" looking at the 2020 presidential race. Their first analysis shows President Donald Trump is ahead in Florida even if the race starts as a tossup.
Even as dozens of families are reporting mold and other issues in private housing at MacDill Air Force Base, U.S. Rep. Charlie Crist, D-Fla., wants to make sure it doesn't happen again.