Patronis pointed to "news that FamilyTreeDNA shared genetic data with the FBI and that 23andMe will profit off genetic data by inking a deal with pharmaceutical giant GlaxoSmithKline."
Rubio unveiled the "Additional Supplemental Appropriations for Border Security and Disaster Relief Act," insisting  it "would secure our southern border and provide much-needed disaster relief."
I would like to remind those members of Congress that they have a responsibility to secure our nation. The American people have sent us here to solve the nation's problems, not ignore them. I see three reasons they should support President Trump's tough decision to secure our borders.
Noting that the 28 schools in the FCS ensure Florida is ranked second nationally by U.S. News and World Report, Florida TaxWatch unveiled its findings which showed that for every dollar invested in the system, Florida reaps between $10.80-15.42 in addition to thousands of new jobs.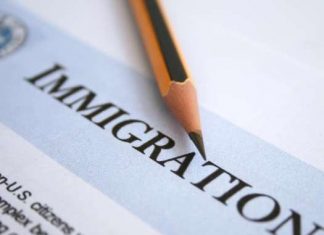 According to Fox News, more than 76,000 migrants entered the U.S. illegally or appeared at a port of entry in February alone, making it "the highest number of any February in the past 12 years," and the highest number in a single month in 11 years.
Despite the GOP controlling the chamber, the U.S. Senate backed a proposal from Democrats overturning President Donald Trump's declaration of a national emergency on the border due to illegal immigration. Trump has already promised to veto the measure.