Florida Attorney General Pam Bondi threw her support to blogger Javier "Javi" Manjarres' campaign to unseat U.S. Rep. Ted Deutch, D-Fla.
Bondi endorsed Manjarres, who runs the Shark Tank blog, on Tuesday.
"I have known Javier for many years and can attest to his indisputable commitment to preserving our American way of life," Bondi said in the endorsement. "He is one of the strongest conservatives on the political playing field today, and I am confident that when elected to the U.S. Congress, his unique approach of addressing issues facing our nation will serve his constituents – and all Americans well."
For his part, Manjarres welcomed Bondi's support.
"I appreciate the support that Attorney General Bondi has extended to my congressional campaign. I am proud of the work she has done for our state, especially her ongoing effort to eradicate the opioid epidemic, and her support for President Trump's pro-American agenda."-  Manjarres said.
Despite the endorsement, Manjarres does not have an open shot at the Republican nomination. Businessman Nicolas Kimaz and mortgage broker and veteran Eddison Walters are also running for the Republican nomination. Manjarres is considered the favorite to win the primary come August.
Deutch has a primary of his own as businessman Jeff Fandle is also running for the Democratic nomination. In recent years, Deutch has had no problem wining Democratic primaries, even claiming more than 90 percent in one contested primary.
First elected to Congress in a special election back in 2010, Deutch has moved up the congressional ranks fairly quickly and currently leads Democrats on the U.S. House Ethics Committee and on the U.S. House Middle East and North Africa Subcommittee. From that later perch, Deutch has been a strong supporter of Israel including opposing President Barack Obama's nuclear deal with Iran though he has also criticized President Donald Trump's effort to end that agreement.
This South Florida district is generally regarded as secure for the Democrats.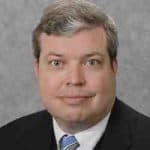 Latest posts by Kevin Derby
(see all)