Facing term limits in Tallahassee, Florida Attorney General Pam Bondi isn't running for another office this time out but she is increasingly going to bat for Republicans across Florida.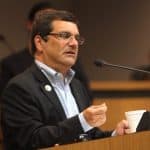 On Monday, Bondi helped out U.S. Rep. Gus Bilirakis, R-Fla. While he represents a traditionally solid Republican seat, Bilirakis is facing a serious challenge from Democrat Chris Hunter, a former federal prosecutor and a former FBI agent.
Bondi threw her support behind Bilirkais on Monday but avoided throwing jabs at Hunter.
"Gus Bilirakis has consistently been a good partner when it comes to protecting Floridians, especially on the issue of combatting opioid abuse," said Bondi. "For example, Gus understood how important Prescription Drug Monitoring Programs were in the fight to shutdown pill mills and he worked across the aisle to help secure federal funding for them. His record of service and proven leadership is clear to anyone who has had the privilege of working with him. Whenever we need his assistance on any issue, Gus is always there for us."
"General Bondi has fought tirelessly on the issues important to the people of Florida," said Bilirakis. "Like me, she has taken on the big drug companies and worked hard to end the opioid epidemic. She has cracked down on human traffickers, and never stopped protecting those who need our help the most. Florida is a safer, more consumer-friendly place to live, work and raise a family thanks to Pam Bondi."
Bilirakis is not the only Republican that Bondi has aided in recent days. Last week, she took aim at T.I., a rapper who released a music video featuring a woman who looks like First Lady Melania Trump stripping in the Oval Office. Bondi weighed in on the video last week, noting that T.I. is backing Tallahassee Mayor Andrew Gillum, the Democratic gubernatorial nominee.
"The newly released video from rapper T.I. is offensive, objectifying and degrading to women everywhere and is a disgusting display of social media bullying," Bondi, a longtime ally of President Donald Trump, said. "In Florida, where we continue to fight horrific crimes against women, including human trafficking, sexist displays like this one only serve to endorse the objectification of women and can embolden and encourage offenders.  T.I. is on the record as being an early and enthusiastic supporter of Andrew Gillum's campaign for Governor, and I hope that the Gillum campaign will not stand silently by and allow the women in our state to believe this video is acceptable. The Gillum campaign should not only denounce T.I.'s highly offensive and degrading video but also T.I.'s support for his campaign."
Bondi has also stumped with former U.S. Rep. Ron DeSantis, R-Fla., the Republican gubernatorial nominee, earlier this month, appearing with him in her Tampa Bay home base.
Kevin Derby can be reached at Kevin.Derby@floridadaily.com.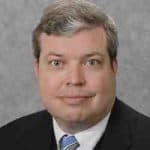 Latest posts by Kevin Derby
(see all)