With barely two months to go until the primary, Republican gubernatorial hopeful state Agriculture Commissioner Adam Putnam unveiled the support of eight sheriffs from the Panhandle.
Putnam held an event on Tuesday in Lynn Haven where Walton County Sheriff Mike Adkinson Jr.,  Washington County Sheriff Kevin Crews, Bay County Sheriff Tommy Ford, Gulf County Sheriff Mike Harrison and Liberty County Sheriff Eddie Joe White threw their support to him. While they were not in attendance, Sheriff Larry Ashley of Okaloosa County, Sheriff Bob Johnson of Santa Rosa County and Sheriff Louis Roberts of Jackson County also endorsed Putnam on Tuesday.
With these endorsements, Putnam has the support of 17 of the sheriffs leading law enforcement agencies in Florida's 67 counties.
Putnam expressed his support for law enforcement at the event in Lynn Haven.
"It is profoundly humbling to have the support of our sheriffs and law enforcement and to have them embrace my Secure Florida First Agenda," Putnam said. "To lead Florida, to protect Florida, to keep Florida safe, you must know Florida and you must put Florida first. Today, we recognize that to put Florida first, we have to put law enforcement first."
"Adam Putnam's Secure Florida First Agenda is spot on for what we need to do to keep Florida safe," Ford said. "It's my honor to be here with my fellow sheriffs to endorse Adam Putnam as the next governor of the state of Florida."
"As a true native Floridian, Adam possesses an undeniable love for the citizens of our great state and has shown it countless times during his career," Johnson. "Adam has supported law enforcement officers even though the political climate has been turned against us in recent years. I support Adam Putnam because I know he will do what is right for the people of Florida."
While polls show that just under half of Republicans remain undecided in the gubernatorial primary, most of them indicate that Putnam holds solid leads over U.S. Rep. Ron DeSantis, R-Fla., and Bob White from the Republican Liberty Caucus of Florida.
Kevin Derby can be reached at Kevin.Derby@floridadaily.com.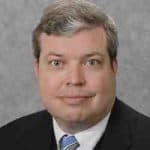 Latest posts by Kevin Derby
(see all)