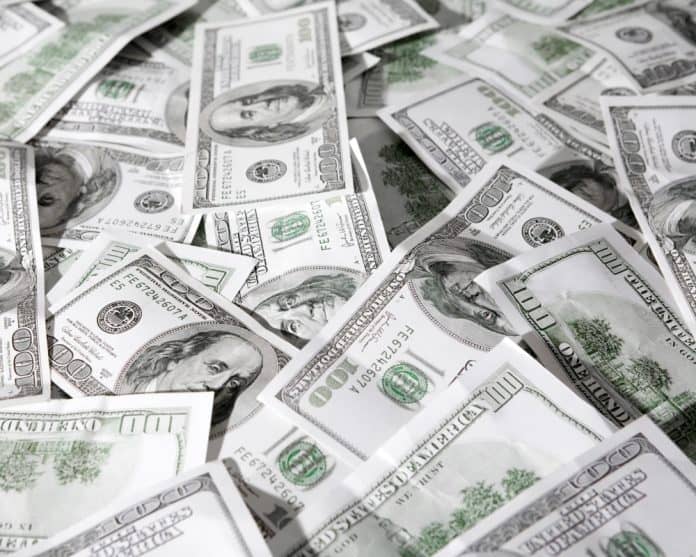 This week, the U.S. House voted to raise the federal minimum wage and party lines mostly held in Florida with one exception.
On Thursday, the House voted to raise the minimum wage, which is currently $7.25 an hour, to $15 by 2025. The "Raise the Wage Act" passed on 231-199 vote with three Republicans–including U.S. Rep. Francis Rooney of Florida–joining the Democrat majority. Six Democrats–none from Florida–joined Republicans to vote against it.
Democrats from the Sunshine State lined up behind the proposal.
"This will be the first time in 12 years that a chamber of Congress approves an increase to the federal minimum wage. It's been stuck at $7.25 an hour for a decade, even though the cost of living in this country has skyrocketed," said U.S. Rep. Stephanie Murphy, D-Fla., in support of the proposal on Thursday. "Let me be clear. We are going to secure this important victory—which is one battle in our broader fight on behalf of hard-working American families—because the bill's advocates, in and out of Congress, have been willing to make principled compromises.
"I support this bill for a simple, yet powerful, reason. In the greatest country on earth, no person who has the dignity of a full-time job should suffer the indignity of not being able to provide for themselves and their loved ones," she added. "My Orlando district is a powerful case in point. It has a relatively high cost of living and the lowest median household income of the 50 largest metropolitan areas in the country. Although it is slightly above the federal minimum wage, the Florida minimum wage is not a living wage. Workers in my district cannot be self-sufficient and support their families on this wage. This is a painful fact of life for too many people in my state and around the country.
"At the same time, I subscribe to the view that you cannot be pro-worker unless you are also pro-business, since most American workers are hired and retained by businesses. I counseled start-ups when I used to work in the private sector, and my husband is a small business owner. I would not support this bill if I thought it would harm small business owners or their employees," Murphy continued. "To the contrary, this legislation will provide a much-needed boost to businesses—both small and large—and to the broader economy. If lower-income workers are paid a living wage, they will have more money in their pockets. Nearly every economist will tell you that when working families earn more money, they spend it in their local community—boosting sales, creating jobs, and strengthening the economy for everyone."
"For years, tens of thousands of people in my district have been working two – sometimes three – jobs to keep a roof over their heads and food on the table for their families," said U.S. Rep. Donna Shalala, D-Fla. "In the United States, and in particular in Miami-Dade County, where the cost of living is only going up, no one who works full-time should live in poverty."
On the other side of the aisle, U.S. Rep. Ted Yoho, R-Fla., insisted raising the minimum wage would kill jobs.
"Raising the minimum wage to early, to fast, everywhere, will have a devastating effect on entry-level jobs across the country," said Yoho. "While $15 an hour will provide some financial relief, it will adversely cause many more to lose their jobs. Businesses large and small, who are looking at a steep rise in base wages, will choose to cut shifts, increase automation, and self- service; we are already seeing this happen in the fast food industry e.g. McDonald's.
"Today's Washington D.C. one-size-fits-all approach to raising the minimum wage will do more harm than good and I could not support it. I did support the Republican alternative to HR 582 that stated employers with fewer than 10 employees or annual sales under $1,000,000 will not be forced to implement a $15 per hour minimum wage. This will protect small businesses from this out of touch legislation," Yoho added.
U.S. Rep. Ross Spano, R-Fla., penned a piece in the Orlando Sentinel explaining why he was against the proposal.
"Implementing a $15 minimum wage nationally has the real potential to harm Florida's economy. One of the primary reasons businesses come to Florida is lower costs. If Florida is forced to adopt the same minimum wage as New York and California, this removes some of the financial incentive for businesses to come to Florida. This bill clearly has the potential to harm Central Florida and other Southern states to the benefit of Northeastern and Western states," Spano wrote. "This bill also turns a blind eye to the free-market ideals that have guided us as a nation. Imposing a top-down doubling of the minimum wage prevents our neighbors from starting businesses and creating jobs, and prevents employees from cultivating skills they can use to demand higher wages.
"This is particularly true for small businesses, the 99 percent of businesses that employ approximately 60 million Americans, according to the Small Business Administration. Small businesses tend to be less capable of absorbing additional costs than large corporations. Therefore, if the minimum wage is doubled, thousands of small businesses will be forced to compensate for these costs. Unfortunately, some businesses will undoubtedly either lay off employees, reduce hours, or reduce employee benefits. In some cases, businesses will be forced to do all three," Spano added.
Rooney has remained silent on why he voted with the Democrats through his office and on social media.
Reach Kevin Derby at kevin.derby@floridadaily.com.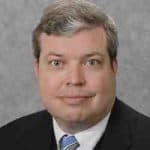 Latest posts by Kevin Derby
(see all)