Party lines held in the Florida delegation at the end of last week as the U.S. House passed the "Health and Economic Recovery Omnibus Emergency Solutions Act," a $3 trillion stimulus package backed by congressional Democrats which is not expected to have any chance in the GOP controlled U.S. Senate.
The House passed the measure on a 208-199 vote as 14 Democrats voted with the Republican majority and a single GOP representative voted with the Democratic majority. Party lines held in the Florida delegation with all of the state's Democrats voting for it and all the Republicans voting against it with the exceptions of U.S. Rep. Francis Rooney, R-Fla., and U.S. Rep. Frederica Wilson, D-Fla., who did not vote on the bill.
Democrats from the Sunshine State, including U.S. Rep. Val Demings, D-Fla., explained why they supported the bill last week.
"This is a crisis we've never seen before and we need to do things we've never done before. This unprecedented emergency support is vital to help families and communities survive this pandemic, which has taken over 80,000 American lives and caused a depression-level economic crash," Demings said. "Our focus in this legislation is to support working families, shore up struggling small businesses, ensure that local communities can continue to provide lifesaving services, and create critical protections for essential and frontline workers.
"My Republican colleagues are deeply misguided when they say that no additional help is needed by Americans. The truth is that people are struggling. Either we help now, or America is facing a dark, deep depression which will last for years. That's not an option, so I and my Democratic colleagues are taking action," she added.
"The Heroes Act will speed much-needed assistance to Tampa Bay area frontline heroes, communities and families.  Many of our neighbors are hurting.  They need assistance with day-to-day realities like paying the rent, taking care of children and putting food on the table. The Heroes Act will help," said U.S. Rep. Kathy Castor, D-Fla. "As state and local budgets collapse, we need to keep our heroes – police, firefighters, teachers, postal service and frontline health workers – on the job to keep us safe. In order to reopen our economy, we also need a strong and rapid testing framework, so we direct the administration to bring order to the chaos and get the supplies to communities as fast as possible, and in a strategic way as the science dictates. Yesterday, Dr. Rick Bright testified before my committee that the administration's slow-walking, indifference and lack of an overarching strategy had cost lives.  People need to feel safe and secure before returning to work and school, and widespread testing is the only way we can have confidence in reopening our shops, schools and events while prioritizing public health.
"It is disappointing to hear that Senate Republicans downplay the urgent need to support families, small businesses, students and our brave first responders.  Economists and scientists are advising policymakers to act swiftly.  Otherwise, the pain could be deeper and longer-lasting. I hear the calls for action from my neighbors, local community leaders, families and small businesses. I will not let them down," Castor added.
Republicans from the Sunshine State lined up against the proposal.
"In the midst of a pandemic, Speaker Pelosi decided to adopt a 'go it alone' approach to drafting a partisan spending bill that defies logic. Democrat leadership huddled together, with zero input from their Republican colleagues, and came up with a 1800 page, $3 trillion wish list," said U.S. Rep. Ted Yoho, R-Fla. "While the country deals with the COVID-19 crisis, Democrats made a conscious decision to put forth a political messaging bill. This is no time for cheap political theatrics. It is time to deal with the issues at hand; public safety and opening our economy.  The American people deserve better."
"Less than 72 hours ago, Speaker Pelosi unveiled her 1,800+ page liberal wish-list that would cost Americans $3 trillion dollars or $9,146 dollars for every man, woman and child in our country—in just this one bill. Using a public health emergency to fulfill a political agenda is unacceptable, and the American people see this for what it is: a reckless power grab," said U.S. Rep. Ross Spano, R-Fla. "What is even more unbelievable, is that while we are asking Americans to return to work safely, Democrats have decided to not show up for work and yield their vote and responsibility to a proxy. This is hypocritical, and the American people deserve better."
Reach Kevin Derby at kevin.derby@floridadaily.com.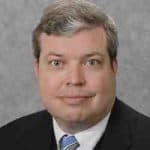 Latest posts by Kevin Derby
(see all)