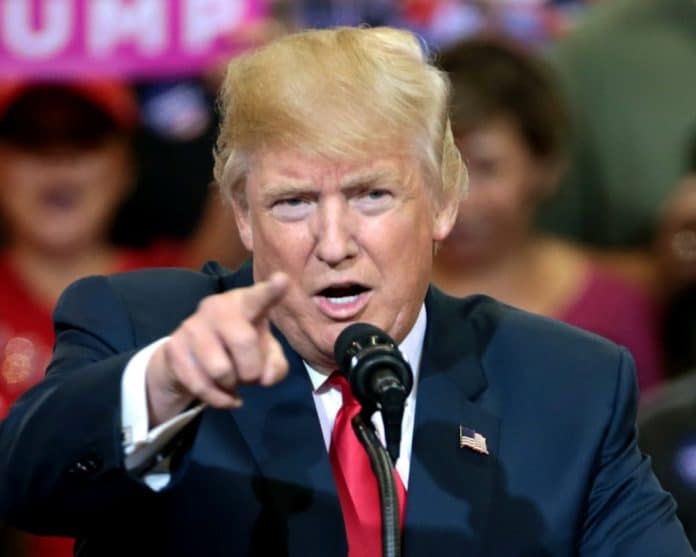 As the U.S. House impeached President Donald Trump on two counts on Wednesday, party lines held in the Florida delegation.
As expected, Democrats in the Florida delegation voted to impeach Trump while all of the Republicans representing the Sunshine State voted against the two counts.
U.S. Rep. Val Demings, D-Fla., who sits on the U.S. House Judiciary Committee, applauded the House for impeaching Trump for abusing his power and obstructing Congress.
"The United States is one nation, under God, and our President takes a sacred oath to hold our national security and our elections as a public trust, not exploit them for his own gain," Demings said. "This president abused his power, jeopardizing our national security in an extortion scheme to cheat in the 2020 election. He continues to be an active and ongoing threat to our democracy.
"Today we exercised our constitutional duty to protect the constitution, uphold the rule of law, and hold the president accountable. In a government of the people, no one is above the law," Demings continued.
U.S. Rep. Charlie Crist, D-Fla., said on Tuesday night he was going to vote to impeach Trump and offered the rationale for his votes.
"I take no joy in my decision to vote to impeach President Trump," Crist said. "But given the facts presented, I've come to the grave conclusion that the president abused his position of power to such a degree that we have no choice but to act.
"No president, Republican or Democratic, is above the law. No president should be allowed to leverage our national security for their personal political benefit. No president should ask foreign governments to interfere in our elections. No president should obstruct Congress' constitutionally mandated duty to provide oversight of the executive branch," Crist continued. "I want to thank the brave men and women from the State Department and National Security Council who were willing to put their careers and reputations on the line to bear witness to the misdeeds of this President and his administration. Without their courage, none of this information would have come to light.
"This is a sad, painful, and divisive situation for our nation. But impeachment is the direct result of the president's own words and actions. And we have a duty to our Oath of Office and the Constitution to not stand silent," Crist concluded.
U.S. Rep. Ted Yoho, R-Fla., took aim at the Democrats as he weighed in why he was opposed to impeachment.
"In March of this year, Speaker Pelosi said the following, 'Impeachment is so divisive to the country that unless there's something so compelling and overwhelming and bipartisan, I don't think we should go down that path, because it divides the country.' The past three months have been anything but bipartisan. Speaker Pelosi and her Democrats have pushed through a flawed, partisan crusade to remove President Trump from office. In truth, the efforts to remove the President began in January 2017. So tonight, we are faced with a vote to impeach- eleven months before the American people decided for themselves who the next president will be," Yoho said.
"Forget about facts and fairness, the efforts of House Democrats on the Intelligence and Judiciary Committees already had their minds made up as they rushed the process. After the Mueller report came up blank, there was a need to find something, anything, to pin on the President. Or, as Rep. Al Green said on May 6, 2019, 'I'm concerned that if we don't impeach this president, he will get reelected.' This whole process has felt predetermined," Yoho added.
"The impeachment of a sitting president for 'high crimes and misdemeanors' is something we should take very seriously. President George Washington warned the Republic over 200 years ago about political parties using impeachment for political gain by saying, 'However, political parties, may now and then answer popular ends,[but] they are likely in the course of time and things, to become potent engines, by which cunning, ambitious, and unprincipled men will be enabled to subvert the power of the people and to usurp for themselves the reins of government,'" Yoho continued.
"I agree that no one is above the law. However, under the articles of impeachment that were laid before us tonight, I feel there was no evidence to impeach President Trump. Today is a day that will live in infamy as a stain on our Republic. Speaker Pelosi along with rank and file Democrats divided our nation over partisan hatred of a duly elected President. Today is a regrettable day. Now, the Senate will decide. May God guide our Republic," Yoho concluded.
While he has grown increasingly critical of Trump in recent months, U.S. Rep. Francis Rooney, R-Fla., also voted against the two counts of impeachment.
"The impeachment of a president is among the most somber votes that any member of Congress can take. The process should not be rushed or based on an artificial timeline, nor should it be partisan or incomplete. It should be thorough and convincing. I repeatedly urged the leaders of the process to stay these proceedings until all executive privilege claims and refusals to deliver documents could be adjudicated by the courts, and all relevant primary sources of testimony could be heard under oath, as was the case in both the Clinton and Nixon impeachment hearings," Rooney said.
"Additionally, having asked numerous ex-White House Counsels and well-known government attorneys, there can be no "obstruction of Congress (or of justice)" while the person refusing to comply is relying on a claim of executive privilege. Only after losing in court, and still refusing to comply with a subpoena, would a claimant be obstructing," Rooney added. "Based on the limited evidence provided to the House of Representatives, the president's behavior, while inappropriate, was neither criminal, nor does it rise to the level of justifying impeachment.
"It is now time to get back to the business of passing the USMCA, securing our borders, fixing our immigration system, protecting our environment, and working to reduce our unconscionable national debt," Rooney said.
Reach Kevin Derby at kevin.derby@floridadaily.com.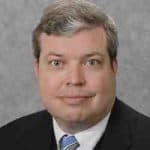 Latest posts by Kevin Derby
(see all)