Florida Republicans on Capitol Hill are rallying behind President Donald Trump as Democrats get ready for an impeachment inquiry.
U.S. Rep. Ted Yoho, R-Fla., came out swinging at the Democrats on Wednesday.
"The Democrat left has been trying to nullify the 2016 presidential election from day one. The Mueller report came up empty, so they have decided to waste the rest of the calendar year on a political witch hunt to shore-up Speaker Pelosi's left flank," Yoho said. "Right now, we have a shaky story that has gone from a whistleblower listening to a phone call between heads of state, then it was downgraded to the whistleblower just reading the transcript of the call. Then it was stated, 'allegedly,' the person didn't hear or read anything related to the call.
"Americans have spoken, and they have instructed my colleagues and me in Washington to find ways to work together. Instead, Democratic leadership has decided they will go down the path of division. The transcript of the call in question will be released today, and the American public will read for themselves. This is a complete waste of our time," Yoho added.
Yoho represents a secure Republican district and is very likely to bow out of Congress next year and fulfill his pledge to serve only four terms. But one of the more vulnerable Republicans in the Florida district is also standing behind the president.
"The latest calls for impeachment are nothing more than a distraction from important issues like strengthening our economy and helping our nation's veterans," said U.S. Rep. Ross Spano, R-Fla., who is expected to be a top target for Democrats next year. "We should be focused on bettering the lives of hardworking Americans. September is suicide awareness month and we have lost over 6,000 veterans per year from 2008 to 2017. As the month comes to a close, rather than pass bills to help expand efforts to address veteran suicide, the speaker is devoting the House's time to launching this investigation. How many times are we going to have to go through this? First it was the Mueller report. Now, after President Trump authorized the release of the transcript of his call with Ukraine's president, which led to the whistleblower complaint, the Democrats are launching the impeachment process ahead of seeing the full transcript. Enough is enough. The Democrats are playing politics and I am still not supporting their efforts to take down the president."
Democrats from the Sunshine State are also holding firm.
From her perch on the U.S. House Judiciary Committee, U.S. Rep. Val Demings, D-Fla., said on Tuesday it was time for Trump to go. Demings represent a secure district for Democrats.
"Donald Trump took an oath to uphold the Constitution and to put the American people before his own personal gain. He has repeatedly broken that oath and abused the powers of his office. The whistleblower followed the law. The Inspector General followed the law. The president has broken the law by engaging in yet another criminal cover-up, this time at the expense of our national security and our liberty," Demings said.
"Our democracy can only survive if our leaders put the national interest ahead of their own. Our nation can only stay safe if security decisions are made based on facts, not on whether the president personally benefits. President Trump has violated this sacred trust, abusing the power of the presidency for his personal gain. He has left us no other choice but to begin a full-blown impeachment inquiry before he can do any more harm to our freedoms, security, and rule of law," she added.
Freshman U.S. Rep. Donna Shalala, D-Fla., represents a swing district and she took aim at Trump on Tuesday.
"I swore an oath to defend the Constitution. The allegations surrounding President Trump's actions are extremely disturbing. If true – that President Trump attempted to use the power of his office to pressure Ukraine into investigating his political rival – this would represent an abuse of power, a serious threat to our national security, and an attempt to undermine the very foundations of our democracy," she said.
"The Acting Director of National Intelligence must provide Congress with the whistleblower's complaint, along with the Intelligence Community Inspector General's Report, no later than Thursday when he is scheduled to appear in front of the House Intelligence Committee," Shalala added.  "If the Acting Director of National Intelligence chooses to violate the law and not hand over both the report and complaint to Congress, together with any transcripts related to the allegations in the report, I have no other choice but to support beginning an impeachment investigation."
Party lines seem to be holding up in Florida on the matter as Republican U.S. Reps. Matt Gaetz and Michael Waltz, who both represent secure districts for the GOP, are defending Trump and going after Democrats on impeachment. Most Democrats in the Florida delegation, including those in swing seats like U.S. Rep. Charlie Crist, have called for starting impeachment though U.S. Rep. Al Lawson, D-Fla., remains undecided.
Reach Kevin Derby at kevin.derby@floridadaily.com.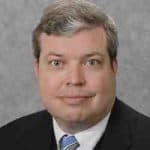 Latest posts by Kevin Derby
(see all)