Conservative commentator and three time presidential candidate Pat Buchanan weighed in on Amendment 4 which Florida voters approved back in November.
With Amendment 4 expanding voting rights for most felons in the Sunshine State, in his nationally syndicated column, Buchanan wrote that it will help Democrats in national elections.
"In all but one of the last seven presidential elections, Republicans lost the popular vote. George W. Bush and Donald Trump won only by capturing narrow majorities in the Electoral College," Buchanan wrote. "Hence the grand strategy of the left: to enlarge and alter the U.S. electorate so as to put victory as far out of reach for national Republicans as it is today for California Republicans, and to convert the GOP into America's permanent minority party. In the Golden State, Democrats control the governors' chair, every elective state office, both U.S. Senate seats, 46 of 53 U.S. House seats and three-fourths of each house of the state legislature in Sacramento.
"How does the left expect to permanently dispossess Middle America? Let us count the ways," Buchanan added before turning his attention to the Sunshine State. "In 2018, over 60 percent of Floridians voted to expand the electorate by restoring voting rights to 1.5 million ex-cons, all of Florida's felons except those convicted of sex crimes and murder. Florida gave Bush his razor-thin victory over Al Gore. Should Trump lose Florida in 2020, he is a one-term president. If the GOP loses Florida indefinitely, the presidency is probably out of reach indefinitely. Florida's Amendment 4 is thus a great leap forward in the direction in which the republic is being taken."
In the column, Buchanan pointed to similar efforts in several other states, attempts to lower the voting age, calls for abolishing the Electoral College to have presidential elections determined by popular vote and a proposal allowing Puerto Rico to vote in presidential elections.
A majority of Florida voters–65 percent–backed Amendment 4 in November, adding it to the state constitution. To be added, proposed amendments need 60 percent support at the ballot.
A key staffer to President Richard Nixon and Ronald Reagan, Buchanan became famous as a leading conservative pundit on "The McLaughlin Group" and CNN's "Crossfire." Buchanan challenged President George H.W. Bush in the 1992 Republican primaries and upset Bob Dole to win the New Hampshire primary four years later. Buchanan tried a third time for the Republican presidential nomination in the 2000 election cycle but quickly dropped out to claim the Reform Party's nomination. He took less than one-half of one percent in the 2000 general election but did impact the close contest in Florida.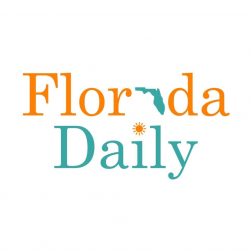 Latest posts by Florida Daily
(see all)