 Former state Sen. Pat Neal is taking over as chairman of one of the most prominent fiscal watchdog groups in the Sunshine State with a former U.S. senator taking over as vice chairman.
Neal is taking over as chairman of Florida TaxWatch, starting his new duties at a meeting held in Ponte Vedra last month.
"I've been involved with this highly impactful, well respected, data-driven organization for roughly thirty years, and I am humbled and honored to serve in this important position," Neal said on Friday. "I would like to thank Florida TaxWatch for choosing me to undertake this role, and I am looking forward to working with the new state leadership to continue creating and implementing new ideas for all Floridians."
Neal will have another prominent political leader as his vice chairman as former U.S. Sen. George LeMieux, R-Fla., will serve in that role.  Piyush Patel, the founder and CEO of KYRA Solutions, will serve as treasurer, and Jim Repp, the president and COO of AvMed Health Plans, takes over as secretary.
Florida TaxWatch President and CEO Dominic Calabro welcomed his new leadership team.
"Over the course of nearly forty years, Florida TaxWatch has been blessed to have some of the Sunshine State's finest leaders volunteer their time to better serve the taxpayers of Florida," said Calabro. "I am grateful for the hard work and dedication of our Immediate Past Chairman David Mann as well as the entire Executive Committee and Board of Trustees."
Other new members of the Executive Committee include Samira Beckwith of Hope Healthcare in Fort Myers; educator Belinda Keiser of Keiser University in Parkland; Natalie King from RSA Consulting in Tampa; and Danny Martell from FPL in Tallahassee.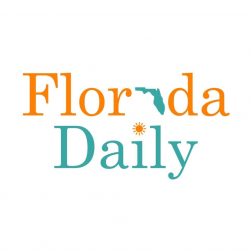 Latest posts by Florida Daily
(see all)