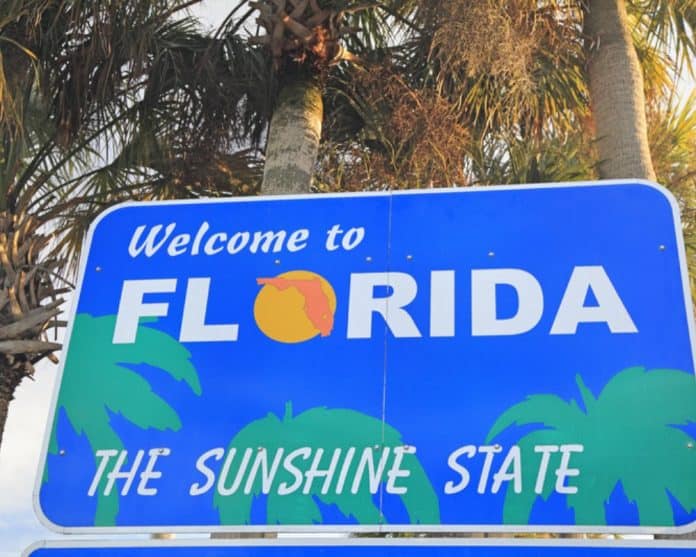 The American moving equipment and storage rental company U-HAUL released their 2020 annual migration trend report which shows Florida is one of the top states people are moving to.
U-Haul calculates growth states by the net gain of one-way moves with U-Haul trucks entering a state versus leaving that state over the course a calendar year.
The company compiled more than 2 million one-way truck customer transactions that occur annually and found that Florida, which came in first in 2019, dropped to third in 2020.
The number one destination went to Tennessee for the first time with Texas at number two for the fifth year in a row.
According to U-Haul, one of the top reasons why people are moving to Florida is because of COVID-19 lockdowns and work from home orders. National media outlets have reported that because of the lockdowns and job losses, many Americans packed up and moved to other states like Florida last year.
U-Haul's report found that Americans are also moving to low-tax states like Florida which has no state income tax. The report showed that California was seeing the most people leaving it followed by Illinois and New Jersey. California has been in the bottom three states since 2016 and Illinois has been in the bottom two since 2015 when U-Haul started to rank the states.
U-Haul's top growth states in 2020 were Tennessee, Texas, Florida, Ohio, Arizona, Colorado, Missouri, Nevada, North Carolina and Georgia. California was at the bottom of the list followed by Illinois, New Jersey, Massachusetts, Maryland, Oregon, Louisiana, Connecticut, New York and Pennsylvania.
Reach Ed Dean at ed.dean@floridadaily.com.