Looking to keep his momentum going in the race for the Democratic gubernatorial nomination, former Miami Beach Mayor Philip Levine looked to undercut two of his rivals' base in North Florida.
This week, Levine took his campaign to the northern part of the Sunshine State where Democratic gubernatorial hopefuls Tallahassee Mayor Andrew Gillum and former U.S. Rep. Gwen Graham, D-Fla., are based. Businessman Chris King and billionaire Jeff Greene are also running in the Democratic primary.
On Wednesday, Levine opened up a campaign office in Jacksonville on Wednesday and the candidate vowed to focus on North Florida where Republicans have been very strong in recent elections.
"From Duval to Escambia, North Florida is critical to winning this election and changing our state's leadership," Levine said. "Too many Floridians feel like they've been left behind over the past eight years and this election is about changing that. Team Levine is ready to engage with voters in every community and bring the people of Florida together for a common purpose—to move our state in a new direction!"
Levine also opened offices in other parts of North Florida including Tallahassee, Panama City and Pensacola.
"Every time we visit North Florida and the Panhandle, we talk to folks who are fired up and ready for change in the state of Florida—many of these counties have been left behind for the past eight years and they're ready for new leadership," Levine said on Monday when he opened those offices. "Our 67-county strategy shows no signs of slowing down and I'm proud to continue building on the momentum we've gained as we continue working to take our message to people all across our state, and make history by flipping Florida blue in 2018."
Levine also reeled in the endorsements of several elected Democrats including Madison County School Board Member Reggie Daniels.
"There is no better choice to be Florida's next governor than Mayor Levine. Under his plan, our educators will finally get the salaries and the respect they have earned. Philip understands how crucial a strong public education system is for the success of our children. I am honored to stand with him and look forward watching him take office and moving Florida forward."
Among the other Democrats who backed Levine this week was Miami Beach Mayor Dan Gelber who led Democrats in the Florida House, served in the state Senate and made bids for the U.S. Senate and attorney general back in the 2010 election cycle.
Kevin Derby can be reached at Kevin.Derby@floridadaily.com.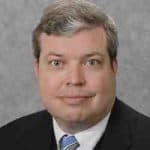 Latest posts by Kevin Derby
(see all)