 With four weeks to go until the Florida Democratic gubernatorial primary, former Miami Beach Mayor Philip Levine is hoping to rally the growing Puerto Rican population in the Sunshine State behind his campaign, unveiling the support of San Juan Mayor Carmen Yulín Cruz.
On Tuesday, Levine unveiled a video showcasing Cruz's endorsement and he praised her record as Puerto Rico recovers from the impact of last year's hurricane.
"I am so honored to receive the endorsement of Mayor Carmen Yulín Cruz, who has continued fighting for her people even when Washington turned its back on Puerto Rico—she's a public servant in the truest sense of the word and I'm humbled to have her support in this election. Much remains to be done, both on the island and here in Florida," Levine said on Tuesday. "As governor, we will work together to do better for our Puerto Rican neighbors—we are all Americans. We will never turn our back or throw in the towel. Together, we will get the job done."
"I don't know that anyone is prepared to go what we went through on September 5th and September 20th," Cruz said.  "And the worst part about it is all of a sudden you feel alone. And the people that are supposed to help you are nowhere to be found. And then out of nowhere, I got a phone call from this guy I had never heard of, that I had never met. 'Hi Mayor, my name is Philip Levine.' Not mayor of Miami Beach, just Philip Levine. 'And I've been watching you and your people, and I am going to get on a plane and I'll be there Saturday with medicine, food and supplies.' So here's this guy that doesn't know me, that felt our pain, and was willing and able to use the power that he had in Miami to make sure that we were taken care of in San Juan and in other cities of Puerto Rico. And he just said, 'This is from the people of Miami Beach, to the people of Puerto Rico.'
"You don't feel alone anymore. And if he did that for San Juan, for someone that he didn't know, just think what he can do for you," Cruz added.  "He did all of this while his wife was about to give birth. He didn't use the Puerto Rican tragedy as a photo op. He didn't go there just to get his picture taken. He doesn't have to run for governor. But he's doing it because he wants you and your family to have a better life. He's doing it because he does what he sets out to do. He'll help you, if you let him. So register to vote, and vote for Philip Levine. It will be the best thing you ever do for you and your family."
Recent polls have put Levine in second place in the Democratic primary, behind former U.S. Rep. Gwen Graham, D-Fla. According to the polls, Levine is hearing the footsteps of billionaire Jeff Greene who entered the race at the start of June and has been tapping into his fortune to bombard Florida with TV ads and mailings. Tallahassee Mayor Andrew Gillum and Central Florida businessman Chris King are also running in the Democratic primary which will be held on August 28.
Kevin Derby can be reached at Kevin.Derby@floridadaily.com.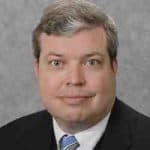 Latest posts by Kevin Derby
(see all)