Last week, Florida Education Commissioner Richard Corcoran named Sarah Ann Painter, a fifth-grade teacher at Eisenhower Elementary School in Pinellas County, as the 2022 Florida Department of Education Teacher of the Year.
Painter was selected from among nearly 185,000 Florida public school teachers. As the 2022 Florida Teacher of the Year, Painter will serve for one year as the Christa McAuliffe Ambassador for Education, working to create greater public awareness of Florida's outstanding teachers and elevating the education profession. She will have the opportunity to promote and celebrate the countless contributions of Florida's teachers, provide professional learning opportunities to educators and recruit future teachers into the education field.
"I am thrilled to name Sarah Ann Painter as Florida's Teacher of the Year," said Gov. Ron DeSantis. "She represents the thousands of Florida educators who made the 2020-2021 school year a success. Because of their commitment and dedication, Florida was the first state in the nation to open all our schools for in-person instruction. Every student deserves a great teacher and Sarah Ann is the ultimate representative of Florida's national reputation as The Education State."
"We are honored to recognize Sarah Ann Painter for being selected as the 2022 Florida Department of Education Teacher of the Year," said Corcoran. "A great teacher in front of every student is absolutely essential. Sarah Ann's passion and enthusiasm for learning inspires not only the students in her classroom, but also her colleagues and peers throughout the district. I look forward to working with Sarah Ann throughout the coming year."
"Sarah Painter is the epitome of a teacher leader," said Dr. Michael Grego, Pinellas County Schools superintendent. "Her message of finding joy has resonated deeply with her students, families and colleagues and her mantra of 'we can do hard things' set the tone for her school community. Her success in the classroom is a reflection of the excellence she expects from herself and her students, as well as the compassion and heart she brings to everything she does. She is a remarkable ambassador for teachers and the entire education profession."
Painter organized common planning and collaboration for fifth-grade teachers throughout the district and created an open-door policy for colleagues to observe her instructional practices. She is the chairperson for the School Advisory Council, the representative for English language arts and the school liaison for the extended school day program. Sarah Ann has a Master's Degree in Curriculum and Instruction from the University of Florida.
As the 2022 Teacher of the Year, Painter will receive $20,000 from the Florida Department of Education and a 2-Year Florida College scholarship, from the Florida Prepaid College Board, to present to a student of her choice.
The remaining four state finalists will each receive $15,000 from the Florida Department of Education – James Schmitt, a history teacher at Mandarin High School in Duval County; Brittany Brown, a third and fourth grade English language arts teacher at Wildwood Elementary School in Sumter County; Kari Johnson, a kindergarten teacher at Fruitville Elementary School in Sarasota County; and Francisco Garaitonandia, an art teacher at Citrus Grove Elementary school in Volusia County. Each of the local district winners were recognized for their achievements and excellence in teaching and will each receive a check for $10,000 from the Department of Education.
In addition to naming the 2022 Florida Teacher of the Year, the awards below were also presented tonight.
Tammy Jerkins Distinguished Educator Award – Hannah Wilkes, Cottondale High School, Jackson County. In honor of Tammy Jerkins, the 2019 Florida Teacher of the Year, this award is given to an educator who is dedicated to the teaching profession and their students, both inside and outside the classroom.
Dr. Brian Dassler Leadership Award – Indy Goodwin Mack, Jefferson County Somerset Charter School, Jefferson County. In honor of the late Dr. Brian Dassler, former FDOE Deputy Chancellor for Educator Quality, this award is given to an educator who upholds the belief that every single student deserves to have a teacher that is as good or better than the very best teacher any of us ever had.
Invested in Excellence Award – Leigh Ann Pike, Martin County High School, Martin County. The Investment in Excellence Award, sponsored by The Consortium of Florida Education Foundations, is given to an educator who goes above and beyond to expand learning opportunities for students.
Ron Nieto Digital Educator Award – Mason Ross Lewis, D.S. Parrott Middle School, Hernando County. This award honors the late Ron Nieto, former FDOE Deputy Chancellor of Innovation, and is given to the educator who excels in using technology in the classroom to positively impact student outcomes.
State Farm Life Skills Award – Laura Meehan, Caminiti Exceptional Center, Hillsborough County. The State Farm Life Skills Award recognizes an educator dedicated to improving the decision-making, critical thinking and fiscal responsibility of their students, making sure they are prepared and ready for the future.
Mary Brogan "Excellence in Teaching" Award – Kelli Rose Wilder, A.D. Henderson University School, Florida Atlantic University. The Mary Brogan "Excellence in Teaching" Award honors the late wife of former Lt. Governor and Commissioner of Education Frank Brogan and is given to the educator who exemplifies the core values of excellence, dedication and the ability to instill passion, joy and love of learning in their students.
In partnership with the Florida Education Foundation, the Florida Teacher of the Year program is made possible by these generous sponsors: Florida Prepaid College Savings Plans, State Farm Insurance, Gulf Power Foundation, Florida Blue Foundation, Helios Education Foundation, Florida State University College of Education, Florida Power & Light Company, Publix Super Market Charities, PNC Bank, and Herff Jones.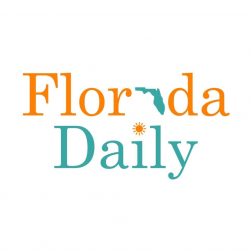 Latest posts by Florida Daily
(see all)