This week, Miami Mayor Francis Suarez took over as the president of the U.S. Conference of Mayors (USCM).
Suarez, who had been USCM's first vice president, took over Dayton, Ohio Mayor Nan Whaley left office as she continues her bid for the Democratic gubernatorial nomination in the Buckeye State.
"The Conference of Mayors is fortunate to have such a dynamic leader serving as our next president," said USCM CEO and Executive Director Tom Cochran on Monday. "Francis Suarez has limitless energy and a true passion for solving problems. The innovative approach he brings to Miami is emblematic of the way American mayors are thinking differently about the country's greatest challenges. Mayor Suarez will be a powerful voice for America's mayors and those they serve, and I know he's going to get to work quickly as our new president. The Conference of Mayors is also eternally grateful to Nan Whaley for her distinguished service to this organization, and we wish her nothing but the best."
"It is such an honor to lead this organization and carry the torch for America's mayors as we continue to blaze a path toward better days," said Suarez. "Mayors are proving every day that local leadership and fresh thinking can dramatically improve people's lives. Here in Miami, we have a vision for what American cities can be – vibrant, resilient, inclusive – and I'm excited to lift up the voices of my fellow mayors who are also delivering real change. There is so much we can accomplish when we work together and leave partisanship behind, and that is the spirit of the U.S. Conference of Mayors. My father was a member of this organization and I have long understood how powerful it can be to have America's mayors speaking together. I also want to thank Nan Whaley for her extraordinary leadership as president of the Conference. I'm excited to begin this new chapter serving the Conference, my fellow mayors, and the people of Miami."
Suarez will be eligible to serve a full term in his own right when the USCM meets over the summer and selects a president. In the meantime, Suarez has a new vehicle to advance his national ambitions.
Appearing on "The Carlos Watson Show" back in September, Suarez said the "mayor position" has "been elevated" thanks to the pandemic which could lead to a mayor becoming president. The closest a sitting mayor ever came to the presidency was in 1812 when New York Mayor DeWitt Clinton challenged President James Madison.
"People know national mayors a lot more than they did…. a generation ago," Suarez told Watson. "I think it becomes more possible."
In a shot at President Joe Biden and former President Donald Trump–both of whom are in their 70s–Suarez, who turned 43 in October, also insisted "the American people would want to see someone that's a next-generation candidate, whether it's me or someone else," adding "that people are thirsting for that."
The son of former Miami Mayor Xavier Suarez, Francis Suarez was first elected to the Miami Commission in 2009. He was re-elected without opposition in 2011 and 2015. In 2017, he easily was elected mayor of Miami, a non-partisan office, taking 86 percent of the vote. While he is a registered Republican, Suarez has been very critical of top GOP leaders, refusing to vote for Trump in 2020 or Ron DeSantis in the 2018 gubernatorial election. Suarez has grown increasingly active on the national stage including meeting with former Gov. Nikki Haley, R-SC, a possible 2024 presidential candidate, last year,
Suarez could find a crowded field of Republicans from the Sunshine State exploring running for president in 2024. Now based in Florida, Trump is mulling over another presidential bid. If the former president stays out of the race, U.S. Rep. Matt Gaetz, R-Fla., and Donald Trump, Jr. could run. DeSantis is already garnering buzz as a possible presidential candidate, especially if Trump stays out. Florida's two U.S. senators–Republicans Marco Rubio and Rick Scott–could also run for president in 2024.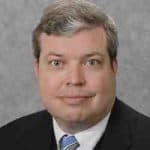 Latest posts by Kevin Derby
(see all)