With the support of a key senators from the Sunshine State, this week, the U.S. Senate passed the "Paycheck Protection Program (PPP) Flexibility Act" without opposition.
The bill from U.S. Rep. Dean Phillips, D-Minn., reforms the program which the White House and Congress agreed on at the end of March. Phillips and other supporters of the proposal insist the bill will offer more flexibility to small businesses. U.S. Reps. Kathy Castor, D-Fla., Ted Deutch, D-Fla., and Neal Dunn, R-Fla., cosponsored the bill.
"At its core, representation begins with listening," Phillips said on the House floor at the end of May. "Our small business owners, the institutions of our main streets and the glue of our communities, are asking us to take actions to solve problems and engage in some good old fashioned teamwork…this bill will help people in the ways that they need, and we haven't a moment to lose."
According to Phillips' office, the bill reforms the PPP by "extending the expense forgiveness period from eight weeks to twenty-four weeks; reducing the 75 percent payroll ratio requirement; eliminating two-year loan repayment restrictions for future borrowers; allowing payroll tax deferment for PPP recipients; extending the June 30 rehiring deadline."
The bill passed the House on a 417-1 last week with U.S. Rep. Thomas Massie, R-Ky., voting against it. More than a dozen members of the House, including U.S. Reps. Vern Buchanan, R-Fla., and U.S. Rep. Francis Rooney, R-Fla., did not vote.
The bill came to the Senate on Monday. On Wednesday, the Senate passed the bill without amendment on a voice vote with no opposition.
U.S. Sen. Marco Rubio, R-Fla., the chairman of the U.S. Senate Small Business and Entrepreneurship Committee, said he was glad the bill moved quickly through the Senate.
"I am glad Congress came together to provide much-needed flexibility for small business owners to use their PPP loans as our economy begins to re-open," Rubio said on Wednesday. "I appreciate the Administration's flexibility and commitment to address the bill's inadvertent technical errors that could create unintended consequences for small businesses as they seek forgiveness."
"If the Administration cannot address these issues, Congress will need to fix them through additional legislation, which will be made even more difficult given House Democrats' decision to recess for the entire month," Rubio continued. "The PPP is a pro-worker, bipartisan program that has been hugely successful in protecting 50 million employees and helping small business owners endure this crisis. I will continue to work with the administration, and my colleagues, to ensure the PPP continues to benefit millions of small businesses and workers."
The bill now heads to President Donald Trump's desk.
Reach Kevin Derby at kevin.derby@floridadaily.com.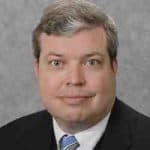 Latest posts by KEVIN DERBY
(see all)