Prominent Democrats in the Sunshine State are lining up on different sides in the race to see who takes on U.S. Rep. Ross Spano, R-Fla., in November.
Spano looks vulnerable due to ethics issues. Last month, the leaders of the U.S. House Ethics Committee said Spano is under investigation by the U.S. Department of Justice for using loans from friends for his campaign last year as if the money was his own. While a candidate for federal office can use as much of his or her personal wealth as they wish, loans from others are to be treated as contributions from other individuals with a max of $2,700. The committee had been looking at the matter since the Office of Congressional Ethics (OCE) referred them to it back in August. Spano weighed in with his office insisting "House Ethics notes that this deferral does not itself indicate that any violation has occurred, or reflect any judgment on behalf of the committee" and the congressman saying he will be cleared.
In the meantime, several candidates have lined up to run against Spano and leading Democrats are starting to split over who should challenge him. State Rep. Adam Hattersley, D-Riverview, reeled in the support of the Congressional Blue Dog Coalition on Wednesday.
"Hard-working Floridians want to see common-sense solutions to lower healthcare costs, support the economy, and work across the aisle to get things done," Hattersley said.  "I'm honored to have the support of the Blue Dog Coalition, and look forward to working with them to deliver these kind of results for our constituents."
U.S. Rep. Stephanie Murphy, D-Fla., the chairwoman of the Blue Dog Coalition, praised Hattersley.
"As a state legislator, small business owner, and decorated war veteran, Adam would bring honor, experience, and common sense to the U.S. Congress, and I'm proud to personally endorse his campaign," Murphy said. "He will be a great addition to the Blue Dog Coalition, a group of pragmatic Democrats who fight for fiscal responsibility and a strong national security. Most importantly, he'll join us in promoting bipartisan cooperation and working to always put people over politics."
Former news anchor Alan Cohn, who ran for Congress in 2014; activist Loretta Miller; and law student and veteran Jesse Philippe are also currently running for the Democratic nomination. Kevin Leverett is running with no party affiliation.
Cohn announced the backing of former Gov. and U.S. Sen. Bob Graham, D-Fla., on Wednesday. Former U.S. Rep. Gwen Graham, D-Fla., who ran for governor in 2018 and who could run again in 2022, joined her father in endorsing Cohn.
"I have known Alan for more than 20 years, going back to when he was an investigative journalist. Alan saved the life of a Vietnam veteran who he found eating out of trash cans because he was not able to confirm his status, and the VA turned him down for benefits. Alan brought this man's story to my attention when I was a senator, and together, we helped reverse the VA's decision and award the man $60,000 in back benefits. I know Alan will be a workhorse in Congress because I have seen him fight for people firsthand. The 15th District would be very well served by Alan," said the elder Graham.
"I am proud to endorse my friend Alan Cohn for Congress. I have both campaigned alongside Alan and been a guest on his show on ABC7. I know firsthand the tenacity Alan will bring in asking the right questions in Congress and getting results for people of the 15th District. Having served in Congress, I can tell you myself that we need more people like Alan up in Washington who are not afraid to speak truth to power," said former Congresswoman Graham.
"I am honored to have the support of Senator Graham and Congresswoman Graham for my campaign. Senator Graham is one of the greatest public servants our state has seen. In Congress, Congresswoman Graham worked across the aisle every day to bring home results for Floridians. I know that with their support, we can work hard to flip this district from red to blue," said Cohn.
First elected to Congress last year after three terms in the Florida House, Spano represents parts of Hillsborough, Lake and Polk Counties.
Reach Kevin Derby at kevin.derby@floridadaily.com.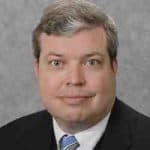 Latest posts by Kevin Derby
(see all)