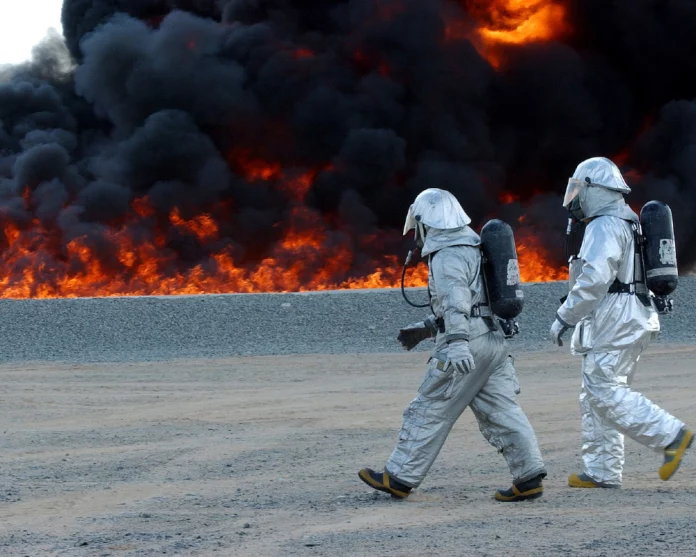 This week, U.S. Rep. Gus Bilirakis, R-Fla., highlighted two of his proposals that were signed into law as part of the National Defense Authorization Act (NDAA).
The House passed the measure on a 363-70 vote with 194 Republicans and 169 Democrats supporting it. Most of the opposition–51 members–came from the Democratic ranks and 19 Republicans joined them. The NDAA is $15 billion higher than what President Joe Biden requested.
Every member of the Florida delegation voted to pass the NDAA except U.S. Rep. Bill Posey, R-Fla.
The NDAA included the "U.S.-Greece Defense and Interparliamentary Partnership Act" which U.S. Sen. Bob Menendez, D-NJ, introduced in June with U.S. Sen. Marco Rubio, R-Fla., as a co-sponsor. Over in the U.S. House, Bilirakis and U.S. Rep. Ted Deutch, D-Fla., the chairman of the U.S. House Middle East and North Africa Subcommittee, championed the proposal.
Looking to move Greece away from Russian-produced military equipment, the bill would allocate $1 million per year in International Military Education and Training (IMET) assistance for Greece each year through 2026. The bill would also expedite deliveries of military supplies to Greece, including F-35s. The bill also creates an "interparliamentary group among Cyprus, Greece, Israel and the United States to serve as the legislative component of the 3+1 process launched among the governments in March 2019"
"As a reliable NATO ally, Greece plays a critical role in promoting security and stability in the Eastern Mediterranean. The 200th anniversary of Greek independence reminds us of the long history of U.S.-Greece cooperation based on our shared commitment to democratic values, and we must continue building that cooperation in the years to come," Menendez said when he introduced the proposal. "In order to ensure that the Eastern Mediterranean remains secure, the U.S. must bolster its defense relationship with Greece by supporting Greece's efforts to modernize its armed forces. This legislation seeks to strengthen the bonds of friendship between the U.S. and Greece in order to advance our shared values, promote security cooperation, and support a secure Eastern Mediterranean for years to come."
"This bipartisan legislation will continue to enhance defense cooperation with Greece, a valued NATO ally," Rubio said. "By extending Foreign Military Assistance to Greece and establishing an inter parliamentary partnership with democratic countries in the Eastern Mediterranean, this legislation reaffirms our strong commitment to the region at a time when malign actors are working to undermine international security and stability."
"Over the last few years, the United States has strengthened and expanded our strategic security partnership with Greece and other eastern Mediterranean allies," Deutch said he introduced the bill. "We want to build on this mutually beneficial defense relationship by bolstering Greece's military capabilities and fostering interparliamentary engagement between the United States, Greece, Cyprus, and Israel. I'm proud to introduce this bill, which is a natural extension of the Eastern Mediterranean Security and Energy Partnership Act that Congressman Bilirakis and I introduced and passed last Congress."
Bilirakis weighed in on getting the bill included in the NDAA.
"Greece has consistently proven itself to be a reliable ally in the Eastern Mediterranean. This critical legislation bolsters Greece's efforts to modernize its armed forces, while strengthening our strategic partnership among our Hellenic partners. It also enables continued security cooperation to help facilitate enduring stability throughout the region," he said last month.
Bilirakis also noted the "Department of Defense (DOD) Burn Pits Health Provider Training Act" which "implements mandatory training for all DOD medical providers on the potential health effects of burn pits" and "will help ensure the early identification and treatment of health issues caused by burn pit exposure" was passed as part of the NDAA. U.S. Rep. Raul Ruiz, D-Calif., and Bilirakis championed that proposal. The two congressmen have been teaming up on bills concerning health issues from burn pits since 2018.
"I know my constituents expect me to get results. I'll continue working across the aisle to pass measures that will benefit my constituents, our community, and country," said Bilirakis this week.
With those two proposals over the finish line, Bilirakis has seen five of his bills become law in the past year while seven more of his bills cleared the House but have not passed the Senate yet.
The congressman's office noted the following of his bills also became law in the past year:
The TRANSPLANT Act -reauthorizes the C.W. Bill Young Cell Transplantation Program and the National Cord Blood Inventory. It will help tens of thousands of Americans of all ages who suffer with diseases like blood cancer, sickle cell anemia, inherited metabolic or immune system disorders and 70 otherwise fatal blood disorders.
The Protecting Moms Who Served Act – improves maternal health care for veterans
The FAIR Crash Tests Act – improves the federal government's vehicle safety testing practices, specifically those involving the use of crash test dummies.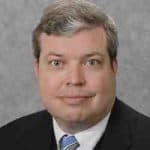 Latest posts by Kevin Derby
(see all)