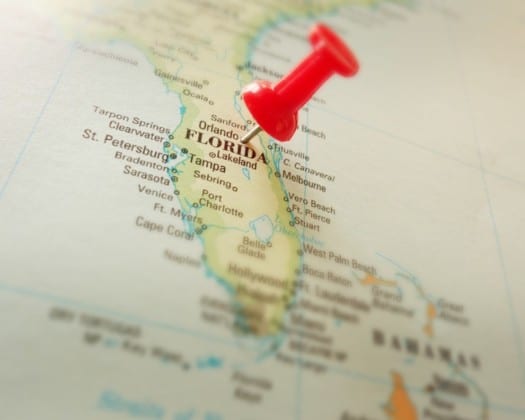 Proponents of raising the sales tax to fund transportation projects were dealt stunning and overwhelming defeats in Central Florida counties this week.
Voters in Volusia County were asked whether or not to approve a half-percent sales tax increase for roads, transit and water quality projects that would have raised $45 million annually for the next 20 years. Voters turned down the measure by a 55 to 45 percent margin with just 27.5 percent of Volusia County's 376,000 turning out for the mail in only ballot.
It took county leadership a long time to release the project list that the sales tax would be used for leading many to question how serious the proposed projects were. In the end, the county's list called for $760 million in spending with $115 million of that going for water quality projects such removing septic tanks along the Indian River Lagoon and the rest going to transportation.
Voters were not asked to approve money for mass transit like Votran or the operation of Sunrail in the referendum. One factor that could have swayed voters was that many of the proposed projects were roads in high growth areas. Volusia County voters first recoiled when the tax was proposed, especially as impact fees on developers had not been raised in 15 years. The county voted to raise impact fees slightly in 2018 just before the referendum was approved. Voters in Volusia clearly did not feel developers have been paying their fair share in the construction of roads in growth areas. The problem is only expected to get worse, especially on the west side of Daytona Beach where thousands of new homes, condos and apartments have been approved in the Tomoka Farms and LPGA Boulevard areas. The county will now have to figure out how to keep up with the growing traffic without relying on revenue from the proposed sales tax hike to widen roads.
In Osceola County, the voters spoke even more loudly, striking down a one percent sales tax increase by a two to one margin. Only 18.65 percent of voters turned out for the election despite all precincts and early voting sites being opened. Voters rejected the proposal with 67 percent against and 33 percent supporting the tax increase. Osceola County never provided a complete list of how all sales tax dollars would be spent if the penny sales tax passed though it did send out a list of prioritized roads that included some of the busiest in the area. With just weeks to go before the vote, Osceola's County Commission made its intent clear as 75 percent of the estimated $60 million in additional annual revenue would go to roads and other transportation needs while 25 percent would go to operating, improving and expanding Lynx bus service and Sunrail, Central Florida's commuter rail system.
Voters in Osceola lined up to fight the tax increase from the beginning. The county raised the gas tax by five cents a gallon to its maximum amount just three years before and the money ended up going almost exclusively to transit projects. Many felt they were misled when even more money was needed for transportation so soon after a major tax hike. Leadership in Osceola County has threatened a property tax increase, perhaps as much as 40 percent, if the ballot measure failed so it will bear watching what happens next there.
Important lessons can be taken from the failure of these two proposed tax hikes. First, it is not necessarily a good idea to hold an election during an off time when a proposed tax increase is the only item being voted on. The leadership of both counties wanted a lower turnout election so the proposed sales tax increase was the only issue on the ballot.  This strategy backfired on those counties. Second, voters want to know exactly what they are getting from tax increases and how it benefits them well before a vote occurs. Officials would be wise to publish a list of what projects would get funding well in advance of any vote and take the time to go out in the public and talk about why those projects are needed. Officials in both Osceola and Volusia Counties tried to do that but only in the few weeks leading up to the election–far too late to make a difference.
Reach Mike Synan at Mike.Synan@floridadaily.com.
Latest posts by MIKE SYNAN
(see all)