 The Florida Public Service Commission (PSC) announced the Lifeline Assistance program discount on stand-alone voice service has decreased from $9.25 to $7.25 per month with the new rate starting on Sunday.
"The reduction stems from Federal Communications Commission (FCC) action in 2016. Lifeline is a federal program that lowers the monthly cost of home or wireless phone and broadband service for eligible customers," the PSC noted."Lifeline makes communications services more affordable for low-income consumers and helps keep them connected to family, friends, and community, as well as important emergency services.  Even with the lower discount for voice service, Lifeline can help customers meet monthly budgets.  And, it's important to note that the Lifeline discount for broadband stays at $9.25 per month.
"The Lifeline benefit can only be used toward phone (landline or wireless) or internet (broadband), but not both. One discount is allowed per household. Lifeline customers must recertify their program eligibility every year," the PSC added.
To take part in the Lifeline program, consumers must have an income at or below 135 percent of the federal Poverty Guidelines, or they (or someone in their household) must participate in one of the following federal assistance programs:
Supplemental Nutrition Assistance Program (SNAP), formerly known as Food Stamps
Medicaid
Supplemental Security Income
Federal Public Housing Assistance (Section 8)
Veterans Pension and Survivors Benefit
Tribal Programs (and live on federally-recognized Tribal lands)
Lifeline applicants need to show a card, letter, or official document to take part in the program.
"In 2016, the FCC adopted a comprehensive reform and modernization of the Lifeline program. In the 2016 Lifeline Modernization Order, the FCC included broadband as a support service in the Lifeline program. The FCC also set out minimum service standards for Lifeline-supported services and reformed program management to ensure the fiscal integrity of the program going forward.  In this 2016 Order, the FCC also established a gradual phase out of Lifeline support for voice-only service," the PSC noted.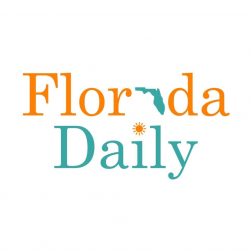 Latest posts by Florida Daily
(see all)