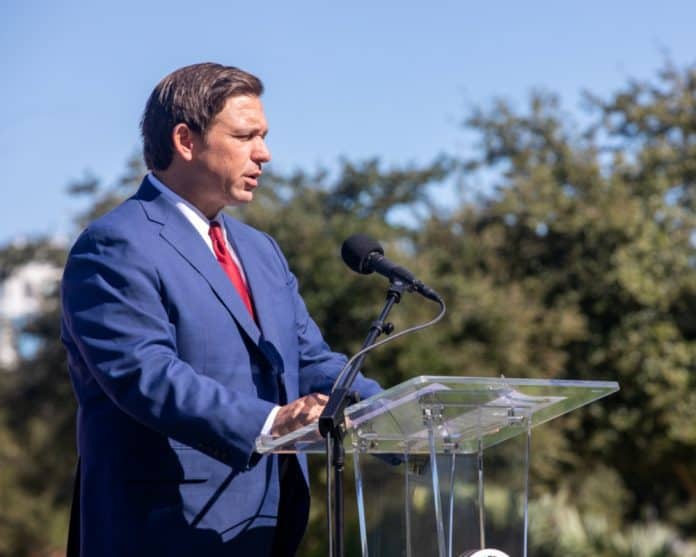 Legislators in Tallahassee are joining Gov. Ron DeSantis in continuing to push civics education in Florida's classrooms.
At the end of last week, state Rep. Adrian Zika, R-Land O'Lakes, introduced the "Portraits in Patriotism Act" with the backing of state House Speaker Chris Sprowls, R-Palm Harbor.
Zika's office offered some of the details on the proposal.
"The Portraits in Patriotism Act directs the Florida Department of Education to build a 'Portraits in Patriotism' video library of personal stories of diverse individuals who demonstrate civic-minded qualities to be used as part of a civic education curriculum," Zika's office noted. "The curriculum to be developed or approved by the Department of Education must be a part of regular school work in kindergarten through grade 12 in Florida public schools. It must assist children in developing an understanding of shared rights and responsibilities as residents of Florida and the founding principles of the United States."
Zika weighed in on the bill at the end of last week.
"As an American who began my journey as an immigrant, I'm a product of America's exceptionalism," said Zika who was born in Yugoslavia. "America is an amazing nation, and I am proud and blessed to be an American."
When he took the gavel back in November, Sprowls said he would fight for expanding civics education.
"I would love for every school-age child to be able to hear from Floridians – Americans – who hail from countries in Latin America or other parts of the world where freedom is a luxury and liberty a dream," said Sprowls. "Let them tell our school children why – of all the nations in the world – they chose the United States as their home. Let them say loudly and with pride in their voice – todos somos Americanos; we are all Americans."
Over in the Senate, state Sen. Ana Maria Rodriguez, R-Doral, will introduce the companion bill.
During his time in Tallahassee, DeSantis has called for expanding civics education. Last summer, DeSantis and Florida Education Commissioner Richard Corcoran announced that 60 schools in 28 districts across the state will launch the Florida Civics and Debate Initiative (FCDI).
At the start of last year, DeSantis announced the Marcus Foundation agreed to send $5 million to the FCDI "to elevate civic knowledge, civic skills and civic disposition for middle and high school students through speech and debate."
"The Florida Civics and Debate Initiative will allow thousands of students across our state to not only learn about the Constitution and the Bill of Rights, but also give them the confidence to succeed academically and in life," said DeSantis. "I commend students and educators across Florida for making civic literacy a priority. Our state is making great strides to reach our goal to be number one in the nation for civic literacy and education."
The governor said hopes to bring the initiative to every school in the Sunshine State by 2023.
"This will increase access for all students to participate in speech and debate programs, regardless of where they live, socio-economic status or background. Debate takes the traditional approach of learning civics – typically students' simply gaining knowledge and understanding of our government's structures – and elevates it by simulating important real-world constitutional, legal and societal issues and conducting critical analyses of both sides. Additionally, Florida's B.E.S.T. Standards arm Florida educators with the tools they need to ensure all Florida students receive a quality civic education. The Florida Department of Education is preparing for a civics standards review in the 2020-2021 school year," the governor's office noted.
"I commend Florida school districts for prioritizing civic literacy. The Florida Civics and Debate Initiative combined with prioritizing civics in every grade through Florida's B.E.S.T. Standards will no doubt make Florida students first in the nation in civic literacy and knowledge," said Corcoran. "The Florida Civics and Debate Initiative is a terrific opportunity for Florida students to have full lives, advocate for themselves and become active in their local community, our state and the nation. My greatest appreciation to the Marcus Foundation for their generous funding to support civics and debate in Florida schools."
The Florida Department of Education has relied on an online platform to gather input on the K-12 Civics and Government standards which will be running through the end of the year.
"Before the COVID-19 pandemic, Florida launched a civic literacy pilot program in two Florida school districts. Many districts expressed interest in participating but were stymied due to school campus closures. FDOE applauds these districts and students for prioritizing civic literacy, and recognizing the need for a quality civic education. Of those that participated, 36 percent of students passed the assessment. While this is just a small sample, it explicitly depicts the need for greater exposure to civics education," the governor's office noted. "In addition to the Florida Civics and Debate Initiative, Florida's new B.E.S.T. (Benchmarks for Exceptional Student Thinking) Standards fully integrate civics into every grade by including a recommended civics reading list with foundational historic American documents, publications from most major literary periods, and significant historical documents crucial to ensuring American history and civics in integrated at every grade level. FCDI and Florida's B.E.S.T. Standards will work hand in hand to ensure Florida students receive the high-quality civic education they deserve."
The Florida Civics and Debate Initiative is expected to:
Promote the expansion of middle and high school debate and speech programs to all of Florida's public school districts;
Increase middle school civics end of course state passage rate from 71 percent to 80 percent;
Increase high school civics end of course state passage rate from 71 percent to 75 percent;
Implement a National Civics, Speech, and Debate competition for all students—the first-of-its-kind in the nation; and
Make Florida a nationwide leader in training high school teachers in all Florida counties and train other states to continue or begin to successfully run competitive speech and debate teams at their schools.
Reach Kevin Derby at kevin.derby@floridadaily.com.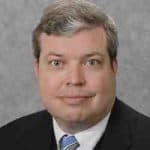 Latest posts by Kevin Derby
(see all)