State Rep. Randy Fine, R-Palm Bay, is filing a bill that asks for $50 million in funding to clean up the Indian River Lagoon.
The money would be issued as matching funds for three types of projects: sewer line extensions to inhabited areas that presently do not have sewer system access, namely the South Beaches south of Melbourne Beach; septic-to-sewer conversions in areas where there is a sewer line but there remains opportunities for more hookups; and sewer system plant upgrades to remove nutrients from what is presently treated, but not nutrient-free, wastewater.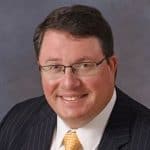 "The state has an important role in both financially supporting that recovery as well as guiding local governments to get the job done," Fine said when he unveiled the bill. "My legislation will do both – providing the incentive of $50 million a year in matching funds to support Indian River Lagoon restoration and dramatically increased penalties for illegal spills caused by lack of system maintenance."
The matching money will come from a half penny sales tax Brevard voters passed in 2016 specifically designed to clean up the Indian River Lagoon.
Fine's proposal garnered applause in his district.
"I want to thank Representative Fine for championing this legislation for Brevard County," said Commissioner Kristine Isnardi, the chairwoman of the Brevard County Commission.  "I am very excited that the bill prioritizes sewer main line extensions, plant upgrades, and assistance with septic-to-sewer conversions.  Until we prioritize our infrastructure, we will continue to fight a losing battle to restore the Lagoon.  This bill will help us to do that."
"As not only an elected official but a resident of Brevard County, the successful restoration of the IRL is of the utmost importance to me," said Commissioner Bryan Lober, the vice chairman of the Brevard County Commission.   "We must refocus restoration efforts toward reducing nutrient introduction which will lessen the need to perpetually demuck the lagoon. Better ensuring reliable sewer infrastructure is one of the most straightforward ways to accomplish this goal and I fully support this legislation enabling counties and municipalities to leverage funding toward renovating this critical infrastructure."
The bill has a cosponsor in the Senate as the Legislature gets ready to kickoff its regular session in March. State Sen. Joe Gruters, R-Sarasota, will lead the effort in the upper chamber.
Fine says the money will be recurring funding from Amendment 1, money collected from real estate doc stamps that voters approved for land conservation and water quality projects back in 2014.
"The Everglades gets a fair amount. Certain springs get a fair amount. Certain lakes get a fair amount. Given the importance of the Indian River Lagoon to our economy, I felt it should get a dedicated allocation as well," Fine said.
Fine was more measured when asked whether or not Amendment 1 funding should be reshaped to no longer fund portions of state government that deal with the environment like the Division of Forestry, telling Florida Daily that land conservation won't clean up the lagoon though he did note that his bill creates a fine system that could help make the lagoon cleaner. The bill would also impose fines of $1.00 per gallon of raw sewage spill on the entity releasing the sewage with an alternative of the entity paying $2.00 per gallon in repairs and maintenance to ensure it does not happen again.
Latest posts by MIKE SYNAN
(see all)