State Rep. Ray Rodrigues, R-Estero, has launched a bid for an open state Senate seat and he has the support of some leading Southwest Florida Republicans.
Rodrigues announced on Wednesday that he was running for the seat currently held by term-limited state Sen. Lizbeth Benacquisto, R-Ft. Myers, who is supporting his bid. State House Majority Leader Dane Eagle, R-Cape Coral, is also backing the new candidate.
"I am excited to embark on the next chapter of service to our community. We have accomplished great things during my time in the Florida House and I look forward to building on that foundation in the State Senate," said Rodrigues who is the first candidate in the race for the seat which represents parts of Lee County.
"Whether funding local water quality projects, supporting Everglades restoration, working to increase Florida's use of solar and renewable energy or identifying the need for coastal resiliency, protecting our environment has remained a legislative priority for me" Rodrigues added.  "Our state has prospered due to sound fiscal policies and I will continue to fight to reduce the size and scope of government, cut taxes, and keep government transparent and accountable to the people it was created to serve."
"For nearly a decade our Southwest Florida legislative delegation has worked as a unified team to bring immense success to our community and Ray Rodrigues has been a trusted, integral member of the team. Ray has proven time and again that he has the ability, knowledge, and integrity to continue delivering for Southwest Florida as a member of the Florida Senate.  That's why I proudly endorse my dear friend, Ray Rodrigues, in his bid to serve as the next State Senator from District 27," Benaquisto said.
"Ray and I have worked closely together since we were elected to the Florida House in 2012 and I am proud to call him a friend. I have witnessed his tremendous leadership and fearless resolve on many difficult and complex issues. I trust Ray to stay true to his conservative principles and to always fight for Southwest Florida. It is my honor to stand with him and endorse his candidacy for the Florida Senate," Eagle said.
"I'm honored to have the support of Senator Benacquisto.  Her legacy in the Florida Senate will be longstanding and secure and I know if given the opportunity to follow in her footsteps, I will have some big shoes to fill.  She fought hard for our community and has served us with honor," Rodrigues said."Dane was a friend prior to our entering the House together in 2012 and someone I respect a great deal.  I am honored beyond words that he has put his trust and support behind my candidacy."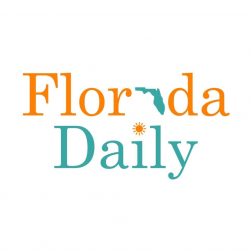 Latest posts by Florida Daily
(see all)