A year after Hurricane Michael hit the Panhandle and the Big Bend, leaders from across Northwest Florida called for continued support to help the region recover.
Noting the region lost more than 4,000 jobs in the past year due to the hurricane, leaders with Rebuild 850 offered some insight on the current situation at a media event in Tallahassee.
"Experts have estimated that about 56 percent of Florida's economic loss from Hurricane Michael will be uninsured, leaving a gap of more than $9 billion in uninsured losses," Rebuild 850 noted.
"We appreciate everything that Governor DeSantis, the Florida Legislature and our federal partners have done to help, and the leadership they've provided," said former Florida House Speaker Allan Bense who is one of the co-chairs of Rebuild 850. "Despite the help, there's still a staggering gap between the money we need, and the money that is coming our way. Our advocacy work is important and necessary to keep up the focus and attention for the years to come."
Former Florida House Speaker Will Weatherford, who is also a co-chair, also weighed in on the recovery efforts.
"Hurricane  Michael made history as the first Category 5 to hit the U.S. mainland since Hurricane Andrew in 1992 and yet there's a sense that many in Florida have moved on," Weatherford said. "We can't let people forget that our fellow neighbors are hurting. We need to keep up with federal and state financial assistance and donations of dollars and volunteer time from our fellow Floridians."
State Sen. Bill Montford, D-Tallahassee, offered his take on the recovery on Thursday.
"We can't forget that there are hard-working Floridians who are still hurting in the Panhandle, and they're going to be rebuilding their communities for many years to come," said Montford. "Most of their financial resources are exhausted. People are counting on the philanthropic community, the state of Florida, and federal agencies to get the money to them quickly and efficiently — and we want to do all we can to expedite that process."
"In Florida alone, Hurricane Michael left more than 190,000 structures damaged, and resulted in an economic loss of about $16.5 billion, according to a March 2019 report by Aon plc, a global insurance services company. The insured loss was about $7.25 billion, leaving about $9.25 billion in uninsured losses, according to the report. About 12 percent of the insurance claims filed after Hurricane Michael are still open, according to the Florida Office of Insurance Regulation. More than 14,000 people filed Disaster Unemployment Assistance Claims related to Hurricane Michael, according to the Florida Department of Economic Opportunity," Rebuild 850 noted, stressing how small businesses were impacted by the storm.
"Small businesses in the region continue to struggle. About 40 to 60 percent of small businesses typically do not reopen following a disaster, according to FEMA estimates. More than 68,000 businesses were impacted by Hurricane Michael, with many still closed nearly one year later. Tyndall Air Force Base, a major economic driver that accounts for more than 10 percent of Bay County's population and an economic impact of more than $600 million, suffered catastrophic damage with rebuilding costs estimated to be at least $4.7 billion. The Florida SBDC Network assisted and closed nearly 600 emergency bridge loans following Hurricane Michael, providing $34 million in immediate, short-term capital, and worked with the federal Small Business Administration to help small businesses secure 1,228 SBA Physical and Economic Injury Disaster Loans for more than $119.6 million," Rebuild 850 added.
Kristy Terry, the executive director of the North Florida Inland Long Term Recovery Group and the director of the Calhoun County Chamber of Commerce, said the area needs help,
"The people here are self-reliant, and they don't like to ask for help," said Terry. "Today I'm here to say, we need help. We appreciate everything the state and federal governments, and private donors, have provided for us. As of today, we are looking at a recovery that we can't see the end of."
Donna Pilson, the executive director of Rebuild Bay County Inc., talked about her county's struggles.
"Bay County is still in active recovery, and housing is a major issue" Pilson said. "The recovery will potentially extend several more years, and we are working with many faith-based and other non-profit organizations to address critical needs in home rebuilding and repairs, mental health, legal aid, and medical care."
"Most rural communities don't have the money or the staffing to manage the daily challenges of the recovery process," said Craig Fugate, former administrator of FEMA and former director of the Florida Division of Emergency Management. "It's important to go into those communities and collaborate with the local governments and nonprofits working on the ground, and provide them with the tools and resources they need to implement recovery strategies and projects."
Rebuild 850 also noted there is a lack of housing in the region as the recovery efforts continue.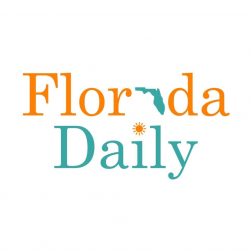 Latest posts by Florida Daily
(see all)