Retailers across the Sunshine State should expect a boost this week with record high spending expected for Father's Day.
The Florida Retail Federation (FRF) released a report on Wednesday noting that the average family in the Sunshine State will spend $139 per person for Father's Day, part of $16 billion in spending expected around the nation for the holiday.
FRF President/CEO R. Scott Shalley weighed in on the report.
"Another big weekend and another spending record predicted, which continues to show the strength of our economy, with high consumer confidence, record-low unemployment and other positive economic indicators," said Shalley. "We're excited for what this weekend will mean for Sunshine State retailers as our industry remains robust thanks to consumers having more money their pockets to spend on gifts for dads."
The National Retail Federation estimates $16 billion in spending this year, up from last year's $15.3 billion, part of a trend which has lasted a decade.
"Father's Day spending has grown 70 percent, approximately $6.6 billion, since 2009," the FRF noted. "The biggest drivers of Father's Day spending are growth in spending by consumers ages 35-44, and spending on clothing, special outings and gift cards. This year, 75.9 percent of people plan to celebrate and are expected to spend a record $138.97, up from last year's $132.82, and up from $91 in 2009.  Consumers ages 35-44 plan to spend the most at an average $197.66, over $100 more than this age group spent 10 years ago. Men planned to spend the most for Mother's Day this year and are also likely to spend more than women for Father's Day at $160.74 compared with $118.29."
Americans are expected to spend $830 million for greeting cards, $3.3 billion in special outings, $2.5 billion in clothes, $2.3 billion in gift cards, $588 million in books and CDs, $905 million in personal care, $1.8 billion in electronics, $863 million in tools and appliances, $927 million in home improvements or gardening supplies, $822 million in sporting goods, $708 million in automotive accessories and $392 million in other gifts.
According to the FRF, Americans will shop at a variety of retailers.
"When searching for the perfect gift, 39 percent of consumers will head to department stores, 34 percent will shop online, 24 percent will shop at a discount store, 23 percent at a specialty store, 11 percent at a specialty clothing store and 2 percent via catalog. Over half (57 percent) of smartphone/tablet owners plan to use their device to assist in Father's Day gifting decisions, with 38 percent using their mobile device to research products and compare prices," the FRF noted.   "More than half of those surveyed plan to buy for their fathers or stepfathers (53 percent) while others will shop for their husbands (27 percent) or sons (9 percent) among other dads in their lives."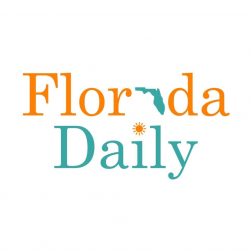 Latest posts by Florida Daily
(see all)