At the end of last week, qualifying closed for the Miami Beach elections and Dan Gelber was reelected as mayor as he was the only candidate to make the ballot.
Gelber weighed in in Friday to thank his supporters and his family.
"Today, with the conclusion of the qualifying period, I was reelected without opposition," Gelber noted. "I am grateful to all those who have been supportive of my candidacy and am honored to have the confidence of my community. I am also grateful to my family, for without their support and sacrifice I would never be able to serve. Being mayor of my hometown has been my great honor and it is not a trust I take for granted. I will continue to work every day to make our community the special place we love."
Gelber has been on the political stage for more than three decades. Starting off as a prosecutor and then becoming a U.S. Senate aide, Gelber was elected to the Florida House in 2000 where he clashed with conservatives on education funding and other issues. He also moved up the Democratic ranks, serving as minority leader before facing term limits in 2008. Gelber moved onto the Florida Senate that year and quickly set his sites on running for the U.S. Senate in 2010 before shifting over to the attorney general contest. While he defeated fellow state Sen. Dave Aronberg in the primary–no easy assignment by any means–Gelber was blown out by Republican Pam Bondi. In what was a good year for Republicans, Bondi easily handled Gelber in the general election, beating him 55 percent to 41 percent.
In 2017, Gelber bounced back when he was elected mayor of Miami Beach, winning in impressive fashion as he took 82 percent of the vote. While Gelber is probably done as a candidate for statewide office, he could still end up moving up the political ladder. Plenty of Florida politicians have been defeated in their bids for higher office only to resurface after leading a city–Lois Frankel comes to mind–and Gelber is only 58 despite his lengthy tenure on the Florida political stage. With another two years as mayor now lined up, don't expect Gelber to make his final bow any time soon.
Kevin Derby wrote this analysis. He can be reached at kevin.derby@floridadaily.com.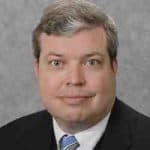 Latest posts by KEVIN DERBY
(see all)