Fighting for his life in one of the most closely watched congressional races in the nation, U.S. Rep. Carlos Curbelo, R-Fla., broke with President Donald Trump on birthright citizenship.
Curbelo appeared on "CNN Newsroom" on Thursday and expressed his opposition to Trump saying he was open to issuing an executive order on citizenship.
"Let me start here," said CNN's Jim Sciutto. "You, as a Republican, a rare voice, contradicting the president very directly on birthright citizenship. What is your message to the president on this?"
"My message to the president is the same message we had for the past president,"
Curbelo said. "You cannot change laws, you certainly cannot change the Constitution by executive order. If the president wants to have a debate about this issue, if the president wants to point out some abuses in this area, that's okay, and that's something we could have a discussion about. But the president alone cannot change this policy, and it is law, and it is protected in the Constitution, that those of us who are born in this country are citizens of this country, and that's it. There is nothing more to discuss for now."
"The president has claimed his White House counsel has advised him that he does have the right to do this, not clear who is referring to since Don McGann is already on his way out, and he has not been replaced by his replacement yet," Sciutto said. "But do you suspect that this is just political performance art on the part of the president, days to an election to raise this where even the president himself – does not actually believe he has this capability?
"It's possible, but here is what I have to say to Republicans," Curbelo said. "They would be wrong and hypocritical if they didn't call this president out on this issue the same way they used to criticize President Obama when he used to draft executive orders and sign them, even though they contradicted existing laws. We have to be consistent, we have to be honest, and I think that's the broader point about what we need in our politics today.
"Most Americans, believe it or not, are middle of the road," Curbelo added. "You wouldn't believe it from watching some of these rallies on either side, and most Americans want the country the politicians to figure out issues like immigration, and we know that if we're gonna to figure it out, we need a compromise. We need more border security; we also need a path to citizenship to DREAMER's young immigrants brought to our country as children. This is what most people in our country crave for, and regrettably, it's not what our political system is yielding. I think we need fewer rallies and more conversations, more dialogue in this country to tackle and address the big issues and challenges that face them."
First elected in 2014, Curbelo represents a swing district where Democrats have been gaining, especially in presidential elections. However, while Hillary Clinton routed Donald Trump 57 percent to 41 percent here back in 2016, Curbelo blew out former U.S. Rep. Joe Garcia, D-Fla., 53 percent to 41 percent in the same election.
Democrats have high hopes for community leader Debbie Mucarsel-Powell and she does have the support of the Democratic Congressional Campaign Committee (DCCC) in what is expected to be one of the closest congressional races in the Sunshine State.
Kevin Derby can be reached at Kevin.Derby@floridadaily.com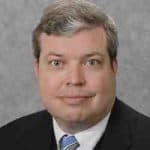 Latest posts by Kevin Derby
(see all)