As he gears up to run for a third term in Congress, U.S. Rep. Charlie Crist, D-Fla., has drawn a crowd of potential Republican challengers.
Crist is one of the best-known politicians in the state who held three statewide offices as a Republican. He moved up from state education commissioner to attorney general in 2002 before being elected governor in 2006. But after backing then-President Barack Obama's stimulus and taking on Republicans in the Legislature over merit pay for teachers, Crist started to lose GOP support. He was caught by Marco Rubio in the U.S. Senate primary but decided to continue his campaign by ditching the GOP and running with no party affiliation. After losing to Rubio, Crist endorsed Obama for a second term and joined the Democrats in 2012. Two years later, Crist challenged then Gov. Rick Scott but lost in a close race.
In 2016, Crist bounced back, defeating then U.S. Rep. David Jolly, R-Fla., in a close race to represent parts of Pinellas County in Congress. Crist did even better two years later, handily defeating businessman, veteran and educator George Buck 58 percent to 42 percent.
Still, Crist represents a swing district and a crowd of Republicans is already lining up to take him on in 2020. Despite Crist's big win last year, on paper, the various Republicans have some cause to hope. Hillary Clinton pulled 49 percent here in 2016 while Donald Trump took 46 percent. That slight edge is also evident in party registrations as well. In the 2018 election cycle, 37 percent of the district were Democrats and 34 percent were Republicans–meaning the 29 percent outside the two parties have a major say here.
Five Republicans are already running against Crist including small business owner Matt Becker, Buck, attorney Sheila Griffin who ran for a St. Petersburg City Council seat back in 2015, veteran and Second Amendment supporter and conservative activist Anna Paulina Luna and attorney Amanda Makki who worked as a health care lobbyist and as an aide to U.S. Sen. Lisa Murkowski, R-Alaska.
Crist has the money edge with almost $2.3 million on hand at the end of June. Still, when the next round of FEC reports come out in the middle of next month, it will be interesting to see how the various Republicans do in the money chase. Makki raised some eyebrows by bringing in around $220,000 in her first weeks on the campaign trail while Buck had around $15,000 on hand at the end of June while Griffin had $2,631. Becker and Paulina Luna will be making their first campaign finance reports in October.
The race is still 14 months out and a lot can happen. But Crist has had strong support from his home base for decades and continues to do well with moderates and independents–which could help him in this fairly affluent, overwhelmingly white district. Crist is also benefiting from his new assignment on the U.S. House Appropriations Committee which will help him bring home the bacon. No small thing, especially considering much of this area was represented for decades by the late U.S. Rep. Bill Young, R-Fla., who led the committee and brought plenty of federal dollars to the Tampa Bay area. If white suburban voters lean against Trump and the GOP–like they did in 2018–Crist could be headed to another big win like he had last year. Still, more Republicans are lining up against Crist this time out and Makki at least has impressed with her early fundraising.
The National Republican Congressional Committee (NRCC) has the race on its target list and the Democratic Congressional Campaign Committee (DCCC) has already taken a swat at Makki. Facing a rush of incumbents retiring, the GOP's path to taking the House back next year is starting to narrow–meaning Republicans need to figure out which incumbent Democrats are actually vulnerable next year. Crist isn't exactly at the top of the GOP's list of targets–but where he fits on it could be determined by how the current crop of Republican candidates does in the months to come.
We'll know more about how competitive this race is in October when the next campaign finance reports are out. In the meantime, expect Republicans to focus more on two South Florida Democrats–U.S. Reps. Debbie Mucarsel-Powell and Donna Shalala–who flipped GOP held seats last year instead of Crist.
Kevin Derby wrote this analysis. He can be reached at kevin.derby@floridadaily.com.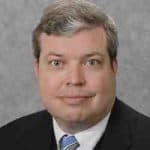 Latest posts by Kevin Derby
(see all)