 The two leading Republican gubernatorial candidates–Florida Agriculture Commissioner Adam Putnam and U.S. Rep. Ron DeSantis, R-Fla.–clashed on Monday over immigration.
With seven weeks to go until the primary, the Florida Grown political committee, which is aligned with Putnam, launched a new TV spot showcasing their candidate's record on immigration.
The ad is 30 seconds long and will hit airwaves across the Sunshine State on Tuesday
"There are many reasons to be mad about illegal immigration. Here's one we can't stand for…today taxpayers in Florida are paying nearly a hundred million dollars a year to imprison criminal illegal aliens," Putnam says in the ad.
"A hundred million dollars to feed, clothe and house criminal illegal aliens," Putnam adds. "I'm Adam Putnam, and we need to support President Trump's plan to secure our borders and ban sanctuary cities. We need to protect taxpayers and deport violent criminals now."
With 45 sheriffs behind him, Putnam features Hillsborough County Sheriff Chad Chronister, Pasco County Sheriff Chris Nocco and Marion County Sheriff Billy Woods in the new TV spot.
The DeSantis team quickly responded on Monday.
"There's no doubt that Ron DeSantis exposed Putnam's weak record on immigration in front of millions of viewers during the debate and now he's on the defensive. Putnam's record on immigration is crystal clear," insisted David Vasquez, a spokesman for the DeSantis campaign. "He voted with Nancy Pelosi against securing our southern border, supported the Gang of Eight Amnesty bill and fought against E-Verify in Florida. Suddenly facing a conservative opponent, Putnam is convinced he can somehow rewrite his own record to win over Florida conservatives."
The primary is being held at the end of August. Other candidates for the Republican nomination include Bob White who leads the Republican Liberty Caucus of Florida.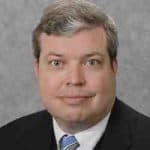 Latest posts by Kevin Derby
(see all)