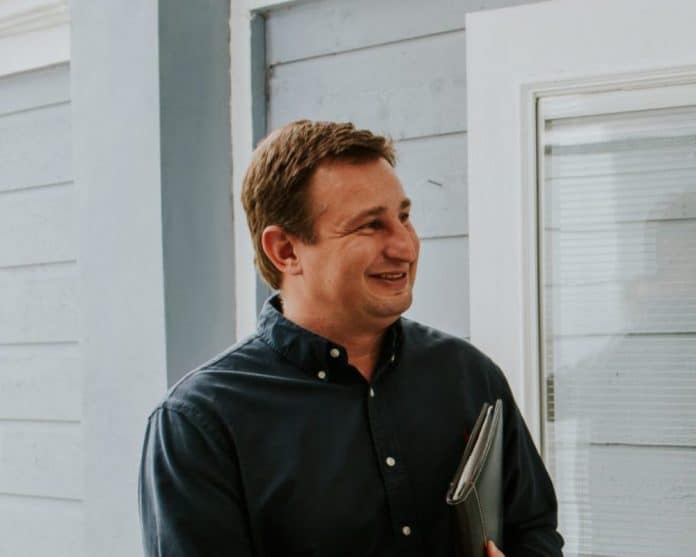 State Rep. Jason Brodeur, R-Oviedo, is already going all out for the Florida Senate in 2020 as he looks to replace term-limited Sen. David Simmons, R-Longwood.
Brodeur explained to Florida Daily why he was already campaigning, including walking neighborhoods and leaving campaign literature.
"In an environment where there are other offices to be run for folks that are term-limited, you never know when the opportunity is going to pop up," Brodeur said. "I wanted to signal my interest early to decrease the debate over what I might do next."
Brodeur has already been at this for more than a year, telling Florida Daily that the Senate district is three times the size of his old House district.
"I certainly have an agenda myself, but I want to make sure I am meeting the needs of all my constituents, and that takes time to go talk to folks. You can't just do one robo poll and think you've got a handle on it because that is not going to do it," Brodeur said.
That agenda includes getting more Department of Children and Family (DCF) caseworkers, helping veterans, the disabled and children. Brodeur described his mission as helping people whose only help comes from the government.
Seminole Democratic Party Chairwoman Brittany Nethers disagreed with Brodeur's self-assessment and signaled a small part of the party's plan to beat Bordeur.
"Jason Broduer has a long history of taking money from some big corporations that don't have the people's interest at heart and his votes reflect that," she said. "We know that we need to challenge him and we do not want to let him have that seat."
So far, Democrats have a single candidate running, relatively unknown engineer Rick Ashby. Nethers said she expects Ashby will not have a clear shot at the nomination.
"There are other people who are lining up their candidacies," she said. "There will definitely be at least one other Democrat in the race."
Brodeur though is a Seminole County native, having gone to middle and high school there and his mother taught at Casselberry Elementary School.
Still, Brodeur only has to look at last year's election results to see Democrats are making gains in Seminole County. Once a reliable GOP bastion, Seminole County surprisingly went for then U.S. Sen. Bill Nelson, D-Fla., and, even in a bigger shock, Democratic gubernatorial candidate Andrew Gillum. Democrats almost pulled out a Seminole County Commission seat last year–which is absolutely unheard of.
Brodeur dismissed those results as failures by his own party, telling Florida Daily "we didn't do our job."
"The party infrastructure didn't seem like it was as active as it had been in the past," Brodeur insisted. "Normally our party is out walking doors and doing absentee ballot chases and they've got printed palm cards at early voting sites with the slate. And that didn't happen in 2018."
To that end, Brodeur says he is willing to spend as much as $6 million dollars to win the Senate seat. He understands it will be difficult to get out his message as a down-ballot candidate in a year where so much of the conversation will be about the presidential race, especially in a swing state like Florida. Democrats won't say how much they are willing to put into trying to win in Seminole and Volusia counties but insist they are ready to drop some cash.
Both sides may focus on the same issues. Brodeur told Florida Daily, in his travels, the top issue among voters has been the environment. Prominent springs can be found across the district with the Wekiva in the eastern part of it and the Econ River on the west.
Reach Mike Synan at mike.synan@floridadaily.com.
Latest posts by MIKE SYNAN
(see all)