State Rep. Matt Caldwell, R-Lehigh Acres, continues to build momentum as he looks to become Florida's next agriculture commissioner.
Caldwell announced on Monday morning that his efforts have led to more than $1 million since winning the Republican nomination in last month's primary.
At the end of last week, Caldwell's campaign had raised $309,143, while Friends of Matt Caldwell had raised $724,500 since the primary. So far, Caldwell has raised more than $3.5 million for his campaign.
On Monday, Caldwell weighed in on his efforts.
"I am proud to have earned the trust of Florida voters who have helped us raise over one million dollars in the three short weeks since the primary. It is proof that Floridians are placing their trust in me," Caldwell said.
"Workers, farmers, consumers, and business owners all over the state have generously taken their hard-earned dollars and donated to show support for my candidacy," Caldwell added. Since day one, I have clocked nearly 100,000 miles in all corners of the state to campaign on principles and my proven track record. This enthusiastic show of support statewide only reaffirms my conviction that Floridians want proven, principled leadership in the Department. I aim to give it to them."
While the race is overshadowed by other contests, including close races for governor and the U.S. Senate, Caldwell insisted the agricultural commission race should not be overlooked.
"The commissioner's role is often misunderstood, even by people running for this very office," said Caldwell. "This race is not about a single issue. Floridians have more diverse needs that we must meet: growing jobs, protecting our state's precious resources, promoting Florida businesses, and shielding consumers from fraud. It is important that Florida's next commissioner come prepared with a profound understanding of these complex issues."
Caldwell faces attorney Nikki Fried, the Democratic nominee, in November. Current Agriculture Commissioner Adam Putnam faces term limits after eight years in Tallahassee.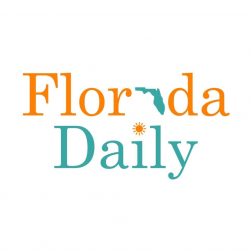 Latest posts by Florida Daily
(see all)