With the Republican gubernatorial primary drawing close, U.S. Rep/ Ron DeSantis, R-Fla. who has President Donald Trump's endorsement, increasingly looks like the favorite over state Agriculture Commissioner Adam Putnam.
DeSantis continues to reel in the support of prominent Republicans across Florida with Jacksonville Mayor Lenny Curry, who used to lead the state GOP, backing him. So is  state Senator Debbie Mayfield, one of the most prominent opponents of Common Core in Tallahassee. State Representative Randy Fine also endorsed DeSantis in recent days.
Praising the congressman as a "good conservative," Curry threw his support behind DeSantis on Thursday, WJCT reported.
"I've been about disrupting the status quo locally, and I think that that's what's got to happen everywhere, and Ron's going to disrupt the status quo as the governor of the state of Florida and I'm supporting him, voting for him and encouraging folks to get out and vote in the primary," Curry said.
Another sign DeSantis is the favorite in the primary on August 28 comes from the other side of the aisle. Trying to catch former U.S. Rep. Gwen Graham, D-Fla., in the Democratic primary, former Miami Beach Mayor Philip Levine is calling out DeSantis in two new TV spots where he tries to connect the Republican congressman to Trump.
"More than 100 times Philip Levine has taken on Donald Trump," the narrator of an ad Levine released on Thursday says. "To defend our environment from climate change, our schools from violence, and Floridians from the hatred Trump peddles for a living. Now the fight turns to Florida, where Trump and DeSantis know Philip Levine will take them on.  For better wages, safer schools, and to protect the state we love, Philip Levine has the strength and willpower to win this fight."
In an ad released on Friday, Levine himself calls out DeSantis.
"Florida's future is on the line. We cannot have drilling, because this can happen again," Levine says in the ad. "Our schools need help and so do our teachers. If we don't expand Medicaid, women and children will suffer. Florida needs stronger gun laws and we have to stop the hatred that's tearing us apart. If Trump and DeSantis win, nothing will change. If we do—we take back our state."
DeSantis leads Putnam in the polls with most of them showing him solidly in control.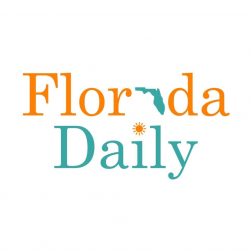 Latest posts by Florida Daily
(see all)