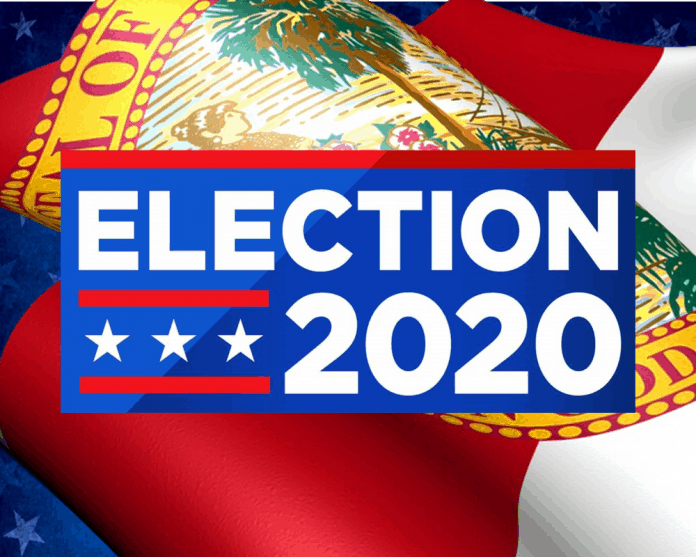 With less than six weeks to go, both Republicans and Democrats in Florida insist their ground games will carry them over the finish line to win the state's 29 electoral votes.
Both parties have ramped up their operations in recent weeks.
Republicans have noted they have made more than 16.7 million contacts with voters and they have spent more than a year trying to build their ground game across the state.
"Before the shutdown and the pandemic occurred, we were at your local fairs. We were at the farmer's market. We were at DMVs. We were at libraries. We were knocking on doors, calling people, and getting them registered to vote. You will see with the book closing that happens on October 5th how dramatically we have put down that margin Democrats have typically had on us when it comes to voter registration to where it is the lowest margin it has ever been in the history of Florida, and we turn out voters much better than the Democrats do," Alex Garcia, a regional political director for the GOP,  told Florida Daily.
Susie Wiles, one of the top Republican strategists in Florida, called ground operations "everything that isn't on your television or on your internet." She said she believes the Republican Party of Florida (RPOF) and President Donald Trump's team have a huge advantage in the Sunshine State.
"It's bigger, it's badder, it's better developed. In every metric, the Republicans are better," she told Florida Daily.
On the other side of the aisle, Florida Democratic Party Chair Terrie Rizzo believes her operation can also do well in Florida, noting how her party changed its focus in March when COVID-19 impacted the state.
"We got creative with zoom organizing meetings, phone bank kickoffs and digital organizing to connect with voters–and we've seen it work. This is the virtual era, and we are using virtual techniques," Rizzo said.
The Democrats have found success with a digital messaging app called Slack. Florida has the largest digital operation of any state for Democrats with Rizzo asking them to quickly adapt during the pandemic.
"Ground game doesn't mean you have to be on the ground. You can have a virtual ground game too. It is a combination of techniques," she said.
Republicans are dismissing Rizzo's efforts.
"We know that they haven't been doing anything else on the ground," Garcia told Florida Daily, shrugging off the surge of Democrats planning to vote by mail, historically an area the GOP has controlled.
Both parties want those vote mail-in ballots in the hands of voters.
"You still have to chase people," Wiles told Florida Daily, adding that things become much easier for the parties once those ballots are returned.
Rizzo said ensuring voters cast ballots by mail makes it easier for the parties, noting it is a good way for campaign workers to check a voter off the list and ensure more down-ballot votes, an important factor for Democrats as they run a record number of candidates. Rizzo also said the strong vote by mail numbers so far show how Democrats feel heading into the home stretch.
"The proof is in the pudding," she said. "Look at our vote by mail numbers. The enthusiasm is there."
The GOP is downplaying those numbers. "Democrats have done a really good job of cannibalizing their own votes," Wiles told Florida Daily.
Florida Republicans are counting on a record number of vote by mail ballots as well and believe the months of work that have already been done will carry the day.
"You can't drop in months before the election and expect to win. What we have been doing takes years to build, and not just the infrastructure, but the data that allows us to target these voters," Danielle Alvarez, a spokeswoman for the "Trump Victory" campaign effort, told Florida Daily, insisting knocking on doors will pay off in Florida.
"We've been able, while still being respectful county by county of what COVID restrictions are to some degree now gone back to some in-person encounters. Meanwhile, we have seen Joe Biden nowhere. That's kind of a head-scratcher to us," she added.
Rizzo chided the GOP for going directly to voters, insisting recent events featuring her party's presidential ticket–former Vice President Joe Biden and U.S. Sen. Kamala Harris, D-Calif.,–were done in a responsible way.
"They are boasting about their ground game and all that they are doing is a way to distract from what Donald Trump is doing," she said.
Both parties have tens of thousands of volunteers lined up and have spent millions across Florida.
Reach Mike Synan at mike.synan@floridadaily.com.
Latest posts by MIKE SYNAN
(see all)