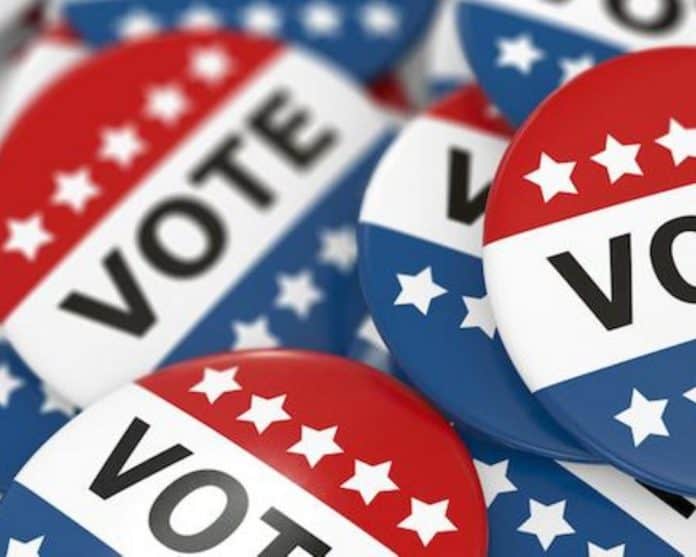 In the final weeks of the presidential campaign, Republicans and Democrats are looking to woo Hispanic voters in the Sunshine State.
Trying to help President Donald Trump, much of the Republican outreach to Hispanic voters in Florida has focused on international issues, including taking shots at former Vice President Joe Biden's policies on Cuba and Venezuela.
U.S. Sen. Marco Rubio, R-Fla., took aim at Biden's policies on those nations, calling them a "total joke" when he appeared on "Fox and Friends" this week.
"On the issue of Venezuela, he's basically describing the Trump policy, except Trump's actually done it. So, more sanctions — that's what we've done — crippling sanctions. Support for Democratic actors — the president of the United States was the first world leader to recognize the interim president Juan Guaidó, and then all of these other countries followed. International community and support — I don't know, it's up to 50 something countries that now recognize Guaidó as a legitimate government," Rubio said about Biden's policies.
"So I don't understand exactly what it is he would do any differently other than, I think, back down and actually reverse course," Rubio continued.  "And on Cuba, he's acting like when the Obama policies were in place they were closer to democracy. All of the things he just criticized were in place when the Obama policies that he supports — and I imagine that's what he means by different policy, going back to the Obama policies.
"Here's the only difference — or the biggest difference. When Obama was president, the Cuban regime was making a lot of money off of tourism because of the democratic — because of the economic opening that Obama put in place and Biden supported," Rubio added. "So I think what he's basically saying is we're going to allow them to start making money if he wins the presidency. And on Venezuela, I think he's going to totally cave and collapse. And that's why both in Caracas and in Havana, the dictators are hoping that Joe Biden wins and Donald Trump loses. It is their only way forward and that's what they're hoping is going to happen in this election. I guarantee it."
Rubio doubled down on that line of attack on Twitter later in the week.
"Biden/Harris support the #1 policy objective of the Communist Party of China, the ayatollah in Iran and the regimes in Cuba and Venezuela," Rubio insisted. "They want Biden to win."
Democrats are looking to hit Trump on health care and to reel in the support of Central Florida's growing Puerto Rican community. With the backing of former New York City Mayor Mike Bloomberg, United for Progress PAC launched new radio and TV ads featuring "Hamilton" star Lin-Manuel Miranda in both English and Spanish.
"We need to vote for Joe Biden as president so he can help unify the country, take our small businesses forward and respect and help the Puerto Ricans on the island," Miranda says in one of the ads.
"This election is the most important of our lifetime," said Miranda on Thursday.  "I thank Mike Bloomberg and United for Progress PAC, for leading this campaign and ensuring that Latino voters in these key markets are spoken to directly, in the language they feel most comfortable with – English and Spanish, and with messaging that speaks to truth and heart. Voting for Joe Biden and electing him as the next president of the United States on November 3rd is the only way to stop Trump's four-year tenure of division and hatred against our communities."
"Lin-Manuel Miranda is one of this country's most talented storytellers – and we're fortunate that he's used that gift to tell the American story and the essential role that our diversity has played in shaping it. I'm glad to support United for Progress PAC, and join Lin-Manuel in urging Floridians to vote for two people who are committed to building a country where everyone, including members of the Puerto Rican community, are treated equally: Joe Biden and Kamala Harris," said Bloomberg who plans to spend $100 million in the Sunshine State to help Biden.
A host of recent polls of Florida voters show very different results.
Suffolk University and USA Today released a poll showing the candidates tied in Florida with 45 percent each and Biden edging Trump with Hispanics 46 percent to 42 percent.
In a poll released this week, Quinnipiac University showed Biden up in Florida, 51 percent to 40 percent. This poll had Biden up with Florida Hispanics 51 percent to 37 percent.
The University of North Florida (UNF) released a poll showing Biden leading in Florida 51 percent to 45 percent and up with Hispanics in the Sunshine State 54 percent to 39 percent.
Reach Kevin Derby at kevin.derby@floridadaily.com.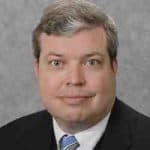 Latest posts by Kevin Derby
(see all)