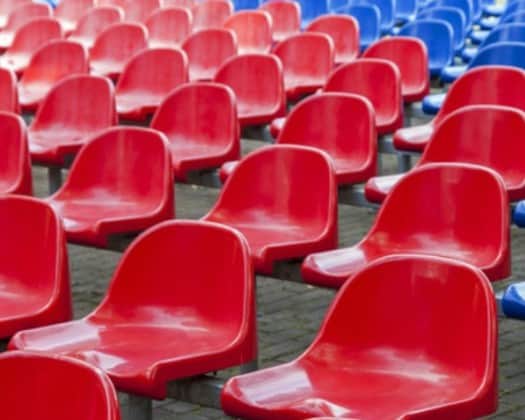 Many of the same voters that propelled President Donald Trump to victory in the Sunshine State also helped flip two South Florida congressional seats to the Republicans.
The GOP was confident it could oust U.S. Rep. Debbie Mucarsel-Powell, D-Fla., in District 26, and it did just that with former Miami-Dade Mayor Carlos Gimenez.  In this race, the Congressional Leadership Fund (CLF) spent more than $ 4 million dollars in TV advertising trying to bolster Gimenez to victory.
"South Florida is tired of the dysfunction in Washington and tonight they elected the perfect man in Carlos Gimenez to bring people together and get the job done," said CLF President Dan Conston. "A Cuban immigrant, former firefighter and successful Mayor of Miami-Dade County, Mayor Gimenez knows just what it takes to clean up Washington, rebuild our economy, and fight for middle class families."
As for Mucarsel-Powell, she did not give in on election night.
"This election has seen historic levels of turnout in Florida and across the nation, and we are still waiting for all the votes to be counted. What we are seeing now is our democratic process at work. I look forward to a final result when the votes have been counted and everyone's voice has been heard," she said.
The fist term congresswoman trailed by 2 full percentage points when she said that and her path to victory seems impossible. There is no doubt that Trump had an impact on this race. He got a remarkable 46 percent of the vote in Miami-Dade County, unheard of for a Republican in a  stronghold for Florida Democrats.
That Trump advantage–and the support he got from Latino voters in South Florid–helped push another Republican over the finish line.
In perhaps the biggest surprise of the night in the Sunshine State, U.S. Rep. Donna Shalala, D-Fla., was beaten in District 27 by almost 3 percentage points by Republican Maria Elvira Salazar.
The former journalist went from national anchor at Telemundo, to the new representative in Congress for a chunk of Miami-Dade County. This was a rematch from 2018 where Shalala won easily but a stronger push from conservative Cuban-American voters made the difference this time. Shalala was well known for leading the University of Miami as president and for serving as President Bill Clinton's HHS secretary.
"Congratulations to Maria Elvira Salazar on her victory tonight," said U.S. Rep. Tom Emmer, R-Minn., the chairman of the National Republican Congressional Committee (NRCC). "As a first-generation Cuban-American whose parents fled socialism, Maria is a force to be reckoned with and will always stand up for freedom, not socialism. She will represent the people of South Florida, not the political elite. I proudly welcome her to Congress."
"When extraordinary people come together, they do extraordinary work," Salazar told the crowd of supporters gathered to celebrate her victory. "There are not enough words to express my gratitude to all of you."
At the Shalala camp, it was a much different story. Her campaign had not conceded the race as of 10:30 pm on election night, and shut down her victory party at 10 pm, sending reporters and supporters home early. The campaign told the media gathered at the site that Shalala would be watching the rest of the results from home.
The two flipped seats in South Florida mark a major victory for the GOP, and the party made real inroads in the 2020 elections in heavily blue South Florida. Both Shalala and Mucarsel-Powell flipped seats for the Democrats in 2018.
Reach Mike Synan at mike.synan@floridadaily.com.
Latest posts by MIKE SYNAN
(see all)