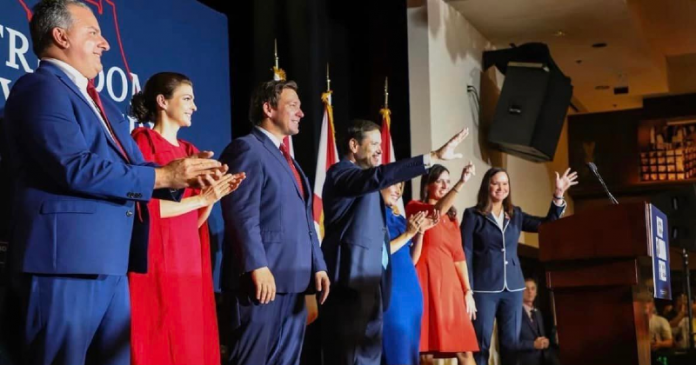 With Election Day here, the Florida GOP is counting on big wins in federal and state races.
Gov. Ron DeSantis is the favorite over former Gov. Charlie Crist, who won the Democratic primary back in August. With DeSantis continuing to draw buzz as a possible presidential candidate in 2024, this race has national implications. A big DeSantis win in traditionally competitive Florida–and some of the polls show him leading Crist by double digits–would be a good springboard for a presidential bid. In the meantime, tensions continue to grow between DeSantis and former President Donald Trump.
With reports indicating that Trump could announce another presidential bid next week, the stakes can't be higher. Over the weekend, Trump and DeSantis both held rallies in Florida. Trump has also started going on the attack, labeling the governor as "Ron DeSanctimonious." Once Tuesday's election is done, expect the fur to fly.
U.S. Sen. Marco Rubio, R-Fla., is expected to have a harder time against U.S. Rep. Val Demings, D-Fla., but he is still the favorite. Now at the end of his second term, Rubio is no longer the up-and-comer who looks like a future president that he was during his first term. While he should survive and move up the ladder–especially if the GOP flips the Senate–he is something of an odd man out, behind Trump and DeSantis in the 2024 presidential pecking order. Demings has done far better than almost any of her fellow Florida Democrats this year and, even with a loss, could remain on the political stage, thanks in part to her party's very thin bench in the Sunshine State.
Republicans are set to retain two state Cabinet offices in Tallahassee. State CFO Jimmy Patronis is expected to rout former state Rep. Adam Hattersley and state Attorney General Ashley Moody should easily handle former State Attorney Aramis Ayala. With current state Agriculture Commissioner Nikki Fried bowing out after losing to Crist in the gubernatorial primary, state Senate President Wilton Simpson, R-Tribly, should be able to defeat Democrat Naomi Esther Blemur, giving the GOP a clean sweep of state Cabinet offices. One thing to keep an eye out on Tuesday night will be the margins the three Republicans win by, especially if they all decide to run for governor.
The GOP is expected to flip the U.S. House on Tuesday night and most of the members of the Florida delegation are not expected to face close races. There are a few exceptions, including U.S. Rep. Maria Elvira Salazar, R-Fla., who faces a challenge from state Sen. Annette Taddeo, D-Miami. Salazar is the favorite, but this is probably the Democrats' only realistic chance of flipping a congressional seat in Florida.
If the Democrats do not have many chances to make inroads in Florida with congressional races, the GOP has several chances to pick up seats. U.S. Rep. Neal Dunn, R-Fla., is expected to defeat U.S. Rep. Al Lawson, D-Fla., in a rare matchup of two incumbents pitted against each other thanks to the latest round of redistricting. Republicans should also pick up a new congressional seat on the First Coast as state Senate President Pro Tempore Aaron Bean, R-Fernandina Beach, should defeat Democrat LJ Holloway in a GOP-leaning district.
With U.S. Rep. Stephanie Murphy, D-Fla., retiring, Republicans hope businessman and veteran Cory Mills flips the seat by beating Democrat Karen Green. Businesswoman and veteran Anna Paulina Luna, the Republican nominee, hopes to take the seat Crist has vacated though Democrat Eric Lynn stands in her way.
Even if they expect a bad night overall, the Democrats should also welcome new faces to the Florida delegation. Activist Maxwell Frost won the Democratic primary and is the favorite to keep the seat Demings is leaving. In South Florida, with U.S. Rep. Ted Deutch, D-Fla., leaving Congress, Broward County Commissioner Jared Moskowitz, who served in the Florida House and as the director of the Florida Department of Emergency Management under DeSantis, should be able to keep that seat blue.
In the meantime, the GOP will be looking to expand its majorities in both chambers of the Florida Legislature. The state House looks solidly Republican, but the upper chamber could see some drama as the GOP is targeting top Democrats, including state Sens. Loranne Ausley, D-Tallahassee, and Janet Cruz, D-Tampa, as it looks to assemble a veto-proof majority.
Florida voters will also be weighing on state constitutional amendments, including whether to scrap the Constitutional Revision Commission and carve out property tax breaks for teachers and first responders. There are also local races, including Tallahassee Mayor John Dailey trying to hold off Leon County Commissioner Kristin Dozier and Democrat Lakesha Burton and Republican T.K. Waters battling it out in the special election to be Duval County's next sheriff.
Of course, all eyes will be on the national races–and one member of the Florida delegation has a lot on the line on Tuesday, even if he is not on the ballot. U.S. Sen. Rick Scott, R-Fla., leads the National Republican Senate Committee (NRSC). With close races in New Hampshire, Nevada, Georgia, Pennsylvania and other states, Scott could be garnering a lot of applause from Republicans if they flip the chamber on Tuesday–and a lot of blame if they don't.
Kevin Derby wrote this analysis. He can be reached at kevin.derby@floridadaily.com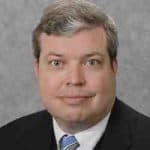 Latest posts by Kevin Derby
(see all)